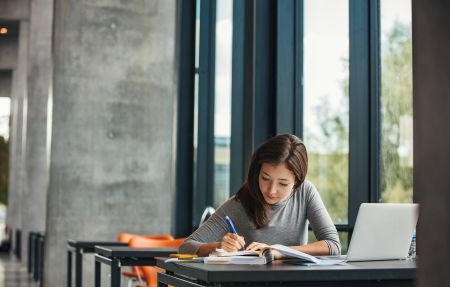 Fast-track your professional success
PwC's YES Programme is a unique collaboration between the Association of Chartered Certified Accountants (ACCA), Oxford Brookes University and PwC, one of the Big four firms, to upskill select ambitious and forward-thinking young students and empower them with the knowledge, skills and mindset to enter the workforce of the future.
This is your opportunity to supercharge your career. In just 2.5 years, as a YES student, you can become an ACCA Affiliate, earn a Diploma in VAT, a certificate in IFRS, a certificate in AI, master Excel, PowerBi and employability skills, complete virtual internships with some of the worlds' leading organisation and more!
You will get access to industry experts from the world of digital and finance, develop business acumen through interactions with corporate professionals,  engage with like-minded peers to expand your vision and ambition, and learn from training veterans from across PwC's regional network.

One-of-its-kind corporate readiness programme
Combination of soft and technical skills
Multiple qualifications to your name: VAT Diploma, ACCA, Certified Artificial Intelligence Practitioner, Certifr
Who is it for?
This is the right choice for you if you are a high school graduate or a university graduate aspiring towards a career in accountancy and finance. You will thrive if you are someone with the vision to think differently and the ambition to pursue a career-oriented path to achieve your goals.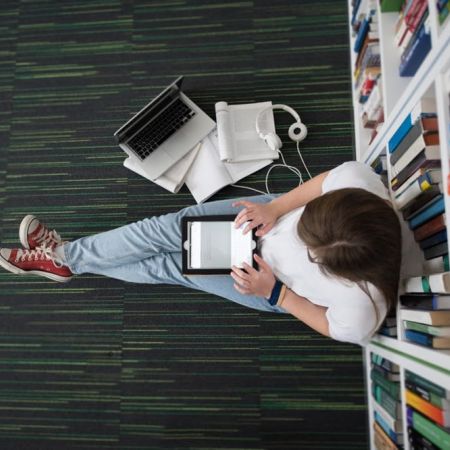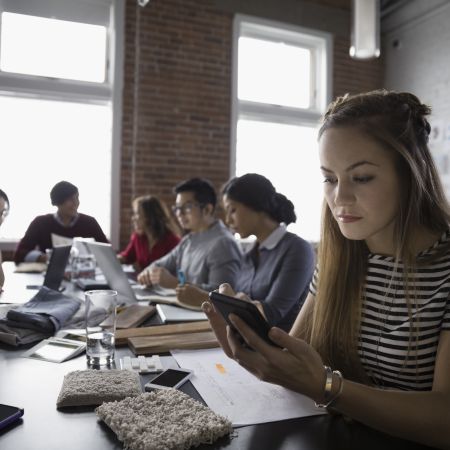 Are you eligible for the YES programme?
You can apply for the YES programme if you meet the following criteria:
Minimum 16 years on 1st December of the year of application
Academic criteria:

GCE A-Level BBB
CBSE or equivalent 85%
International Baccalaureate 24 points or above
BTEC Level 3 Ext Diploma MMM
FBISE grade 12 or equivalent 85%
GCSE 340 UCAS points or equivalent

Note: Where English was not the medium of instruction at secondary school, you must demonstrate English language proficiency equivalent to IELTS 6.5 Academic, with no element below 6.
ONE programme - many qualifications
A YES student graduates to become a complete finance and accounting professional.You will enter the competitive job-market with a real edge - multiple qualifications under your belt, and practical skills in-demand by all organizations.
ACCA training

The Knowledge module introduces you to the main areas of financial and management accounting while the Skills module covers the main technical areas that accountants are expected to know. You will study through Fundamental Levels F1 to F9. At the end, you will go through an Oxford Brookes Mentoring Programme that enables you to apply for the BSc in Applied Accounting from Oxford Brookes University.
Sage Qualification

You will learn how to manage employees and payroll processing in the run up to payday, as well as sales, suppliers, inventory and VAT. This is an online module supplemented by e-learning resources such as workbooks, e-books, practice simulations and self-test activities with model answers.
Virtual internship

The virtual internship helps you learn from practical experiences, build relationships, network and use this experience to develop your skills. You will also have the opportunity to intern with globally recognised organizations.
Employability Training

Divided into three levels (foundation, intermediate and advanced), the training is based on the Employability Competency framework and will cover a number of themes: critical thinking, creativity, initiative, problem-solving, risk assessment, decision-taking, and constructive management of feelings. You will learn skills in employability, interview skills and personal development, as well as workplace skills such as report writing, problem-solving, negotiation skills, planning and commercial awareness.
UAE VAT Compliance Diploma

With the introduction of VAT across the region, professionals will need to be able to interpret and apply it practically. You will gain an in-depth practical knowledge of the VAT legislation, understand the principles of VAT and the application of the framework as it applies in the UAE.
Certificate in IFRS (CertIFR)

PwC's Academy CERTIFR programme will help you develop a working knowledge of IFRS; how to apply them and the key concepts and principles that underpin the latest standards. You will learn about the structure and framework of international accounting, know how to apply the standards to key elements of financial reports as well as identify and apply disclosure requirements for companies in order to prepare group financial statements.
Certified Artificial Intelligence Practitioner (CAIP)

With Artificial Intelligence (AI) and Machine Learning (ML) becoming an essential part of organizations, you will learn how to apply various approaches and algorithms to solve business problems. Follow a methodical workflow to develop sound solutions, use open-source, off-the-shelf tools to develop, test, and deploy those solutions, and ensure that they protect the privacy of users.
MS Excel Training

You will learn the fundamentals of computerized accounting software and detailed advanced budgeting with forecasting, importing/exporting data, excel integration, e-payments, and the ability to design and manipulate detailed management reports.
PowerBi Training

PoweBi is an advanced and integrated self-service business intelligence system. Creating, analysing and mastering PowerBi reports is an in-demad skill by organisations across the globe nowadays.You will learn how to analyse data and present actionabble information to help corporate executives, business managers and other end users make more infrared business decisions.
More about the professional bodies:
ACCA
ACCA (Association of Chartered Certified Accountants) is the global body for professional accountants. They aim to offer business-relevant, first-choice qualifications to people of application, ability and ambition around the world who seek a rewarding career in accountancy, finance and management.To learn more about the professional body, click here.
 To learn more about the ACCA qualification please click here.
Certnexus
CertNexus is a global certification body of vendor-neutral, emerging technology certifications and micro-credentials for Business, Data, Development, IT, and Security professionals.You can learn more about the qualification here.
CertNexus partners with leading companies to produce, market, distribute, and service CertNexus emerging technology training and certification solutions globally. Learn more here.
ATT
The Association of Taxation Technicians (ATT) is the leading professional body for providing UK tax compliance services. Their primary charitable objective is to promote education and the study of tax administration and practice. One of the key aims of ATT is to provide an appropriate qualification for individuals who undertake tax compliance work. ATT has over 8,300 Members and Fellows, and over 5,000 students. Members use the practising title 'Taxation Technician' or 'Taxation Technician (Fellow)' respectively. To know more about ATT, please click here: https://www.att.org.uk/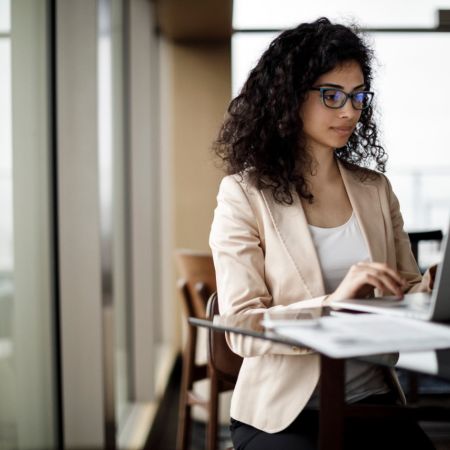 Meet our trainers
Hisham Jiffry

Hisham is a senior trainer with 19+ years of experience, specialising in accounting, finance and management subjects.

 

Hassan Abdullah

Hassan is a senior professional qualification trainer at PwC's Academy. He has over 7 years of experience in teaching and has been extensively involved in the delivery of qualifications such as CFA, ACCA, CMA and corporate trainings to various clients in the region.

Nouran Khan

Nouran is a trainer with 3+ years of industry and training experience in the field of finance and accounting ranging from audit, accounting, to credit management.

Ashutosh Yegnanarayanan

Ashutosh is a senior associate with 9+ years experience within investment and corporate financial management. He is a part of the professional qualifications delivery team, delivering content for the CFA programme.

Anu Liza Thomas

 Anu is a senior professional finance and accounting trainer with 6+ years of experience in upskilling professionals and graduates in professional finance qualifications.
Schedule
44100

AED

44100

AED

44100

AED
The YES programme was instrumental in building my technical skills and industry knowledge, while completing my ACCA and earning a Bachelor's degree alongside. It also gave me the platform to demonstrate my potential.

Karl George - Assurance Associate at PwC Middle East

This programme is a smart option because besides technical assistance, we are also groomed with technical and soft skills that make you job ready."

Shweta Manoj - YES student at PwC's Academy

The YES Programme is the perfect programme for high school graduates looking to make the best use of their time after school. The accelerated ACCA schedule, the training and the ten month internship will provide the right kickstart for your…

Dibin Joy - Accountant at Orient Irrigation Services LLC

I believe the YES Programme has helped us get ahead of the curve. We were able to meet and learn from senior professionals, who were both academic and industry experts. Our lectures are interactive, packed with activities, projects and technical…

Malvika Guntur - Assurance Associate at Ernst and Young

The YES Programme ticks all three boxes for me: education, ambition, and opportunity. It gave me the opportunity to work and study with some of the most talented professionals in the industry.

Kimberly Tozana - Analytics & Sales at Bloomberg LP
FAQs
Do we get a certificate for individual training within the programme?

Yes, you do get an individual certificate of attendance for each training within the programme.

What is a capstone project?

A capstone project is a culminating assignment, on which students usually work on during their final year in school or at the end of the year. It requires different intellectual activities. This project helps young people learn how to find and analyze information and how to work with it efficiently.

When can I take exams?

Students can take session based exams during our four exam sessions a year.  These take place over 5 days in March, June, September and December.  

How long does it take to register as a student?

The online application should take no more than 10 minutes to complete, providing you have all the documents you need ready before you start. You can also save a part-complete application and return to it a later date.

If you complete your application fully online, and ACCA receives all the information and documents ACCA require, you should be registered as a student within 5–7 working days.

If you have to send documents or payment to ACCA by post, you should be registered as a student within 10 working days. Please note this timescale is from receipt of the documents.

ACCA aims to process all applications within the timescales stated above following receipt of the application. You will then be sent a communication via email or letter confirming your application has been processed. Should ACCA require further information to support your application ACCA will contact you.

How do I apply to be an ACCA student?

You are required to submit copies of the following:

Official educational documents e.g. completion certificates and transcripts detailing the modules studied
Proof of identity (copy of birth certificate / passport / National ID Card or driver's licence)
Passport-style photograph

Please note that where documents have been issued in a language other than English, ACCA require a photocopy of the original language documents and a copy of an official English translation.

You will be able to upload and attach copies of all documentation to your online application. Please note that in order to fully complete your application online you will be required to pay your registration fee by credit or debit card.
Connect with our team
Senior Training Consultant

Senior Training Consultant
We are a community of solvers combining human ingenuity, experience and technology innovation to deliver sustained outcomes and build trust.
It all adds up to The New Equation.