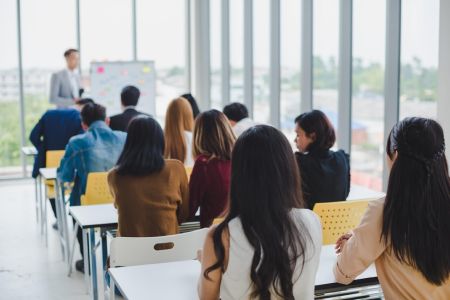 Become an ACCA with a Big Four accounting firm
As one of the biggest employers of ACCAs globally, we have decades of experience of bringing together the expertise of accounting professionals from across our global network and combining it with the diverse experience of ACCA training experts to deliver the highest quality ACCA training programme in the region.
We are the Platinum Approved Learning Partner of ACCA and our goal is simple - to help you get ACCA qualified, by providing you with the knowledge, learning tools and exam techniques to clear your exams and achieve a globally coveted qualification.
Join our blended learning programme for a seamless study experience. Attend tuition, revision and Question based Revision (QBR) for end-to-end exam preparation. Get access to our exclusive CBE portal; as close to the exam experience you can get, loads of exam questions practice, one-on-one doubt clearing session, whatsapp support and more.
You can join our open courses in UAE, or connect with us for customised in-house training requirements.

Platinum Approved Learning Partner
Pass rates consistently above global average
Face-to-face and virtual training options
Only provider in the region with an exclusive CBE portal
Exposure to industry experts from a Big Four firm
Who is it for?
The ACCA qualification prepares you for the role of an Accountant, Auditor, Treasury Professional, Management Accountant, Tax Consultant or Finance Manager. The qualification is a great mark of credibility if you are a professional working in similar roles or aspiring to be in them.
It's also the right choice for you if you are a high school or university student looking to pursue a career in accounting and finance and want to get the edge on your resume.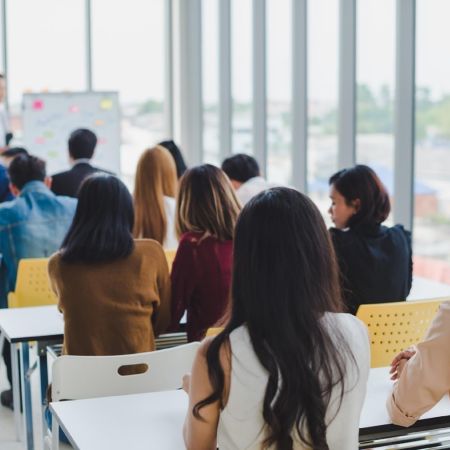 Which ACCA level are you eligible for ?
You are eligible for ACCA if you meet the following minimum entry requirements:
Two A-Levels and three GCSEs (or equivalent): These need to be in five separate subjects including English and Maths. Students from other streams such as CBSE are also eligible after grade 12
Relevant degree from a university accredited by ACCA: You may be eligible to claim up to 9 exemptions at the Fundamentals level of the ACCA Qualification depending on your degree and university.
To qualify as an ACCA member, you will need to complete the 3 Es:
Exams: Pass 13 exams. You may be eligible for up to 9 exemptions depending on your qualifications.
Experience: Record 36 months' experience in a relevant role
Ethics: Complete the professional ethics module
Course structure
Our comprehensive training programme is made up of tuition, revision and question based revision (QBR).
End-to-end ACCA preparation! Comprehensive training to cover all aspects of the curriculum to set a solid foundation for the exam. Recap, review, refresh! Focused revision sessions to firm up your knowledge and get exam ready. Question based revision (QBR)
Practice makes perfect! Dedicate a day to practice questions under exam conditions. More about the Qualification
ACCA (Association of Chartered Certified Accountants) is the global body for professional accountants. They aim to offer business-relevant, first-choice qualifications to people of application, ability and ambition around the world who seek a rewarding career in accountancy, finance and management.To learn more about the professional body, click here.
 To learn more about the ACCA qualification please click here.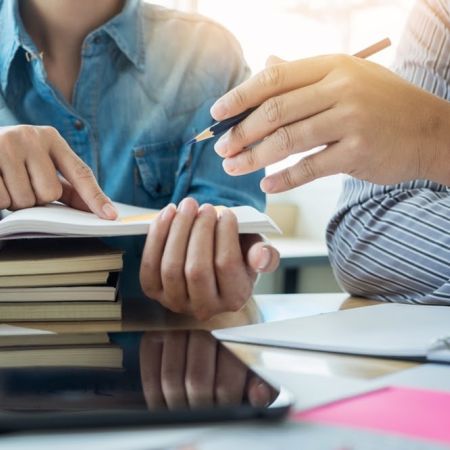 Meet our trainers
Nouran Khan

Nouran is a trainer with 3+ years of industry and training experience in the field of finance and accounting ranging from audit, accounting, to credit management.

Ashutosh Yegnanarayanan

Ashutosh is a senior associate with 9+ years experience within investment and corporate financial management. He is a part of the professional qualifications delivery team, delivering content for the CFA programme.

Vishal Iyer

Vishal is a professional qualifications trainer, with 15+ years of experience in portfolio management, financial valuation, risk management, treasury and cash flow management.

Anu Liza Thomas

 Anu is a senior professional finance and accounting trainer with 6+ years of experience in upskilling professionals and graduates in professional finance qualifications.

Ayman Hasan

Ayman is a senior finance and accounting trainer with 20+ years of experience in delivering financial auditing, accounting advisory, and IFRS training.

Huzefa Hydrie

Huzefa is a manager and trainer with 9+ years experience in accounting and finance. He delivers courses relating to ACCA, ASC, CIMA and CMA qualifications.

Uditi Shah

Uditi is an accounting and tax expert, with 14+ years of experience as an industry practitioner and trainer.

Chris Cain

Chris is a Fellow and senior examiner of the Association of Corporate Governance Practitioners (ACGP) with strong experience in accountancy training.
Schedule
Corporate and Business Law

Revision

Tuition

Performance Management

QBR

Revision

Tuition

Taxation (UK)

QBR

Revision

Tuition

Financial Reporting (Intl)

QBR

Revision

Tuition

Audit and Assurance (Intl)

QBR

Revision

Tuition

Financial Management

QBR

Revision

Tuition

ACCA Strategic Business Leader

QBR

Revision

Tuition

ACCA - Strategic Business Reporting

QBR

Revision

Tuition

Advanced Financial Management

QBR

Revision

Tuition

Advanced Performance Management

QBR

Revision

Tuition

Advanced Audit and Assurance (INT)

QBR

Revision

Tuition
The jump from fundamental to professional level papers is quite challenging.

My lecturer brought together theory, real-life examples and exam practice questions in the perfect way. It ensured that I was able to not only understand the relevant concepts but able to attempt the exam questions with confidence.

PwC's Academy provides a very personalised study environment. All classes were conducted in a structured manner which helped increase my confidence in the subject area. My lecturer was always willing to help and clarify any study issues in good…

Being a part of PwC's Academy has not only shaped my career but has professionally groomed me to become a confident individual who can adapt to a changing environment and be successful in the current corporate world."

Aman Bhandari - Completed the ACCA qualification

I found PwC classes extremely helpful , especially the QBR sessions, in understanding the main concepts of the subject as well as the techniques to connect the different concepts in a given situation.

When I joined the Academy I had no previous accounting or finance knowledge, so I was not sure what I had signed myself up for. However, the lovely staff and lecturers assured me that I would be absolutely fine - and I was!

Studying the ACCA course has not only enhanced my career opportunities, but also changed my life! It has changed my mindset and how I approach things in life. Now, I can positively say that I will take this learning experience into my everyday…
FAQs
When can I take exams?

Students can take session based exams during our four exam sessions a year.  These take place over 5 days in March, June, September and December.  

How long does it take to register as a student?

The online application should take no more than 10 minutes to complete, providing you have all the documents you need ready before you start. You can also save a part-complete application and return to it at a later date.

If you complete your application fully online, and ACCA receives all the information and documents ACCA requires, you should be registered as a student within 5–7 working days.

If you have to send documents or payment to ACCA by post, you should be registered as a student within 10 working days. Please note this timescale is from receipt of the documents.

ACCA aims to process all applications within the timescales stated above following receipt of the application. You will then be sent a communication via email or letter confirming your application has been processed. Should ACCA require further information to support your application ACCA will contact you.

How do I apply to be an ACCA student?

You are required to submit copies of the following:

Official educational documents e.g. completion certificates and transcripts detailing the modules studied
Proof of identity (copy of birth certificate / passport / National ID Card or driver's licence)
Passport-style photograph

Please note that where documents have been issued in a language other than English, ACCA requires a photocopy of the original language documents and a copy of an official English translation.

You will be able to upload and attach copies of all documentation to your online application. Please note that in order to fully complete your application online you will be required to pay your registration fee by credit or debit card.
We are a community of solvers combining human ingenuity, experience and technology innovation to deliver sustained outcomes and build trust.
It all adds up to The New Equation.