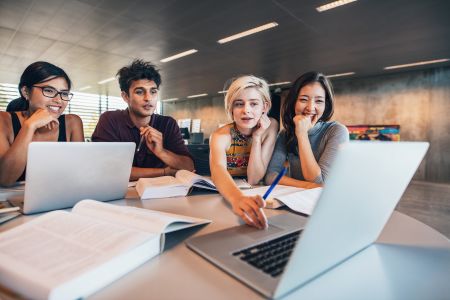 Fast track your career in accounting and finance
The Foundations in Accountancy (FIA) diploma is your first step to earning the highly coveted ACCA qualification and setting the foundation for your career as a finance professional.
As one of the biggest employers of ACCAs globally, we have decades of experience of bringing together the expertise of accounting professionals from across our global network and combining it with the diverse experience of ACCA training experts to deliver the highest quality AFIA training programme in the region.
We are the Platinum Approved Learning Partner of ACCA and our goal is simple - to provide you with the knowledge, learning tools and exam techniques to clear your exams, earn the FIA Diploma and set you on the right track to achieve a globally recognised qualification.

ACCA Platinum Approved Learning Provider
Pass rates consistently above global average
Face-to-face and virtual training options
Only provider in the region with an exclusive CBE portal
Exposure to industry experts from a Big Four firm
Get the uni experience: Student council, social nights and more
Who is it for?
This foundation programme is the right choice for you if you are looking to start a career in accounting and finance. You can join this course no matter what formal qualifications you have - whether you are a school-leaver or would like to start the ACCA qualification but don't have the minimum academic qualifications.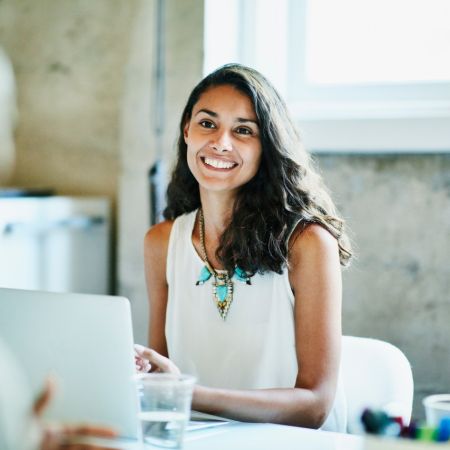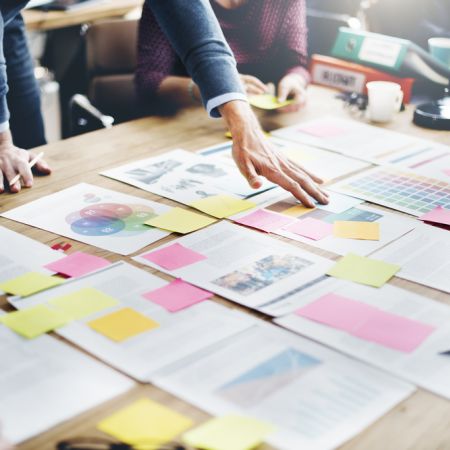 More about the Qualification
ACCA (Association of Chartered Certified Accountants) is the global body for professional accountants. They aim to offer business-relevant, first-choice qualifications to people of application, ability and ambition around the world who seek a rewarding career in accountancy, finance and management.To learn more about the professional body, click here.
 To learn more about the ACCA qualification please click here.
The PwC difference:
Join our blended learning programme for a seamless study experience. Attend tuition, revision and Question based Revision (QBR) for end-to-end exam preparation. Get access to our exclusive CBE portal; the closest exam experience you can get, loads of exam questions practice, one-on-one doubt clearing session, whatsapp support and more.
What's more! You won't miss out on the Univeristy experience. You can attend classes at our state-of-the-art premises in the heart of Downtown Dubai. Join social events, plan games and movie nights, create quizzes, be part of the ACCA student council and make new friends with similar goals as yours for a wholesome learning experience.
Classes run in blocks giving you the opportunity to finish it sooner. You will cover the Knowledge level papers of ACCA:
FBT (Foundation in Business and Technology) - BT ACCA
FMA (Foundation in Management Accounting) - MA ACCA
FFA (Foundation in Financial Accounting) - FA ACCA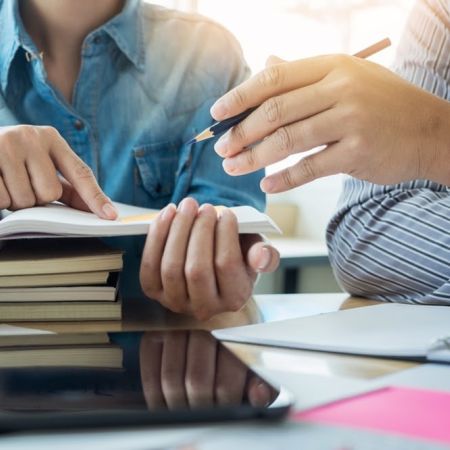 Course structure
Our comprehensive training programme is made up of tuition, revision and mock exams (Mock Exams).
End-to-end ACCA preparation! Comprehensive training to cover all aspects of the curriculum to set a solid foundation for the exam. Recap, review, refresh! Focused revision sessions to firm up your knowledge and get exam ready. Question based revision (QBR)
Practice makes perfect! Dedicate a day to practice questions under exam conditions. Meet our trainers
Anu Liza Thomas

 Anu is a senior professional finance and accounting trainer with 6+ years of experience in upskilling professionals and graduates in professional finance qualifications.
Schedule
3150

AED

3150

AED
I have been studying around the world with different ACCA approved content providers, but PwC and its faculty have a different and distinctive way of teaching. With extraordinary support along the way and even after the exam ends. This makes them…

Syed Muhammad Ali - ACCA member

Having joined the ACCA course, I knew that I wouldn't have the 'college life' most of my friends would be having all around the globe. To my pleasant surprise, at PwC's Academy I've made great friends and some good professional relations.

Nishit Mehta - Associate at PwC

I've known for the last 2-3 years that I wanted to specialise in accounting. I was exposed to it as a child as I've seen my family members grow in the field and that always fascinated me.

Meesha Gandhi - ACCA student at PwC's Academy

The three weeks that changed my life! FIA expanded my knowledge horizon, and I was convinced ACCA was the right qualification for me. I also got to interact with many ACCA trainers, PwC employees and got to see firsthand what it takes to be a PwC…

Mohammed Mishal - ACCA affiliate and PwC employee
FAQs
Where can I take the on-demand computer based exams?

PwC's Academy is an approved computer based exam center that provides support in booking and completing the on-demand computer based exams for FIA until LW exams.

Can I take exams from LW onwards if I'm a part of the FIA programme?

No, an FIA student needs to complete the BT, MA and FA papers in order to progress towards their journey LW onwards.

When can I take exams?

Students can take session based exams during our four exam sessions a year.  These take place over 5 days in March, June, September and December.  

How long does it take to register as a student?

The online application should take no more than 10 minutes to complete, providing you have all the documents you need ready before you start. You can also save a part-complete application and return to it a later date.

If you complete your application fully online, and ACCA receives all the information and documents ACCA require, you should be registered as a student within 5–7 working days.

If you have to send documents or payment to ACCA by post, you should be registered as a student within 10 working days. Please note this timescale is from receipt of the documents.

ACCA aims to process all applications within the timescales stated above following receipt of the application. You will then be sent a communication via email or letter confirming your application has been processed. Should ACCA require further information to support your application ACCA will contact you.

What documents do I need to register as a student?

You are required to submit copies of the following:

Official educational documents e.g. completion certificates and transcripts detailing the modules studied
Proof of identity (copy of birth certificate / passport / National ID Card or driver's licence)
Passport-style photograph

Please note that where documents have been issued in a language other than English, ACCA require a photocopy of the original language documents and a copy of an official English translation.

You will be able to upload and attach copies of all documentation to your online application. Please note that in order to fully complete your application online you will be required to pay your registration fee by credit or debit card.

How do I apply to be an ACCA student?
Connect with our team
Senior Training Consultant

Senior Training Consultant

Senior Training Consultant
We are a community of solvers combining human ingenuity, experience and technology innovation to deliver sustained outcomes and build trust.
It all adds up to The New Equation.