Benchmark for excellence in management accounting
For over a decade, we have supported professionals like you to earn the coveted Certified Management Accounting (CMA) designation, a benchmark for excellence in the field of management accounting.
We've designed a learning solution to support you with the knowledge, tools and exam techniques to pass the CMA exams. Our training simplifies the learning process and makes it easy to grasp complex topics.
We offer comprehensive tuition classes and a full revision programme. Attend face-to-face or join virtually, as you find convenient, and make full use of additional online study resources and  hard copy learning materials from an IMA approved course materials provider. Recap and review your understanding with 2 days of revision at the end of each topic for a complete exam-focused study experience.

IMA Platinum Approved Course Provider
3 dedicated questions practice sessions
Face-to-face or virtual training options
30% off IMA membership fee*
Who is it for?
This course is the right fit for you if you are looking to enhance your value in your current role or expand your career potential.
You are eligible for CMA if you meet the following requirements:
Pass 2 exams; Part 1 and Part 2
Hold a bachelor's degree from an accredited college or university
Complete two continuous years of professional experience in management accounting
This requirement may be completed prior to, during or within seven years of passing the exam.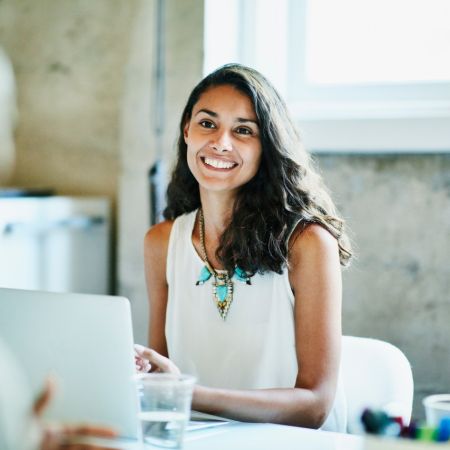 Course structure
50+ hours of classroom training with IMA Approved Platinum Course Provider, conveniently scheduled over evenings and weekends for end-to-end exam preparation. 2 days of intensive revision classes for each topic, with a focus on retention and practice. More about the IMA:
IMA® (Institute of Management Accountants) is the worldwide association of accountants and financial professionals in business.
Founded in 1919, they are one of the largest and most respected associations focused exclusively on advancing the management accounting profession.
Click here to learn more about the IMA.
Click here to know more about the CMA certification.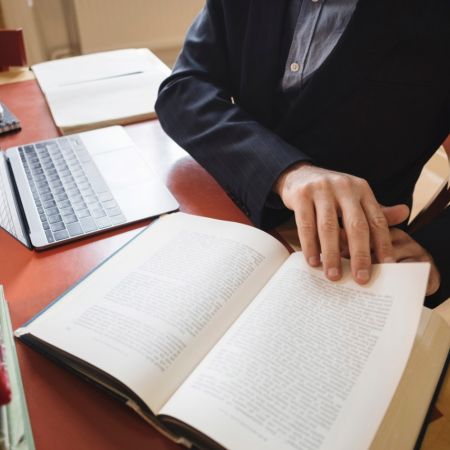 Meet our trainers
Hisham Jiffry

Hisham is a senior trainer with 19+ years of experience, specialising in accounting, finance and management subjects.

 

Fareeha Hussain

Fareeha is a senior finance trainer with 20+ years of experience specialising in investment, corporate finance, portfolio and treasury management.

Anu Liza Thomas

 Anu is a senior professional finance and accounting trainer with 6+ years of experience in upskilling professionals and graduates in professional finance qualifications.
Schedule
CMA PI & PII Combo - Dubai - October 2023

CMA PII - Dubai - October 2023

7000

AED

CMA PI - Dubai - October 2023

7000

AED

CMA PI & PII Combo - Dubai - February 2024

CMA PI - Dubai - February 2024

7000

AED

CMA PII - Dubai - February 2024

7000

AED

CMA PII - Abu Dhabi - February 2024

CMA PII - Abu Dhabi - February 2024

7000

AED

CMA PII - KSA - February 2024

CMA PII - KSA - February 2024

7000

AED
"Deciding to study CMA at PwC's Academy was one of the best decisions I've made!

Paul Antony - Passed CMA part I exam in the first attempt

"The CMA programme was well organised, and the trainers were truly fantastic! They shared many insights and examples during the lessons which helped me gain a thorough understanding of the material.

Mahek Altaf - Scored 450 in CMA part 1 exam

"I chose PwC's Academy, not only for its reputation and brand name but also for the efficiency and quick responsiveness I received from them. The trainers are knowledgeable, flexible and available whenever you need them.

Victor AbouGhanem - Completed the CMA qualification with PwC's Academy

"I am very pleased with my CMA instructor's teaching methods, dedication to his students and class discussions. The overall experience was informative and interesting and I'm really looking forward to applying the skills and knowledge I have…

Fatima Ashfaque - Completed the CMA qualification with PwC's Academy

"I had a fantastic experience preparing for my CMA exams at PwC's Academy. My instructors were beyond exceptional, the passion they had for the subject and for their students is applaudable.

Anam Taimor - Completed the CMA qualification with PwC's Academy
FAQs
How do I enroll in the CMA program?

Visit IMAnet.org/cma to apply. You will need to purchase the CMA entrance fee and IMA membership.
The application process takes about 10  minutes.
Register for the exam. You can register for the Part 1 and Part 2 in any order or register for both at the same time.
Prepare to complete certification requirements including submitting your education transcript and work experience. This can be done before or after passing the exam, but it is required as a final step to become certified.

How do I register for an exam part?

The CMA exams are computer-based and administered at hundreds of Prometric testing facilities worldwide.With three testing windows each year, you can sit for an exam at a time and place convenient for you.

If you are enrolled in the CMA program and are ready to sit for the exam, here are the steps:

Pick your testing window. Testing windows are offered in January/ February, May/ June, and September/ October.
Register for the exam at www.imaonlinestore.com
Receive your authorization number(s) along with further instructions.
Schedule your exam appointment(s) with Prometric, our testing partner, at http://prometric.com/ICMA

How can I check for my exam results/certification status?

On the IMA website, click "My Profile" and then "My Certifications." There you will find your exam status and transcript, information on your work experience and education, and more.

When do I receive my exam Performance Report?

Performance Reports are sent via e-mail from Prometric to all candidates who take an exam. The performance reports are emailed approximately 14 days after exam results are posted to the candidate's profile. Candidates who do not pass the exam will receive a report that indicates their performance on each of the key topic areas in the multiple-choice section as well as their overall performance on the essay section of the exam.

Do I have to take Part 1 and 2 in order? Can I take them together?

No, you can take parts 1 and 2 in any order. You have the option of taking both together on the same day, though many members choose to take the test on separate days.

Where can I take the exam?

Exams are administered through the worldwide network of Prometric Testing Centers and are available in accordance with local customs. There are many locations available across the Middle East.
Connect with our team
Senior Training Consultant
We are a community of solvers combining human ingenuity, experience and technology innovation to deliver sustained outcomes and build trust.
It all adds up to The New Equation.