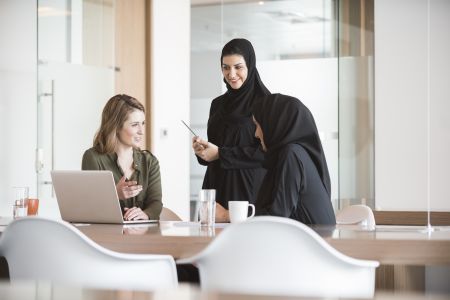 Lead your teams with confidence
In today's rapidly evolving business landscape, management as a practice is becoming critical for survival and success on all fronts.
The Level 5 Diploma in Leadership and Management accredited by the Chartered Management Institute, the globally recognised professional institution for management excellence, empowers participants with the key skills and competencies needed to be an effective manager. The Diploma is the benchmark qualification for the CMI membership taking the participants a step closer towards the Chartered Manager Status.
As an approved CMI Center in the Middle East, our goal is simple - complement the participants existing managerial experience, enhance their skills and mindset to empower them to approach managerial tasks with confidence, and offer them step-by-step support and guidance to earn the Diploma.

Industry practitioners as Trainers
Bite-sized qualifications
Live-online and virtual training options
The PwC Difference
Benefit to the employers:
Upskilled teams with globally recognised Management and Leadership Qualification
Access to PwC's vast network of Management experts and industry practitioners
Tailored learning solutions to suit client's learning preferences
Practical learning approach contextualised for the region
Benefit to the participants:
Study with CMI approved trainers and practitioners
Multiple learning options: Virtual, face-to-face,hybrid
Access to Management Direct - a comprehensive online library of management best practices
Exclusive assignment review sessions and additional one-on-one support to earn the Diploma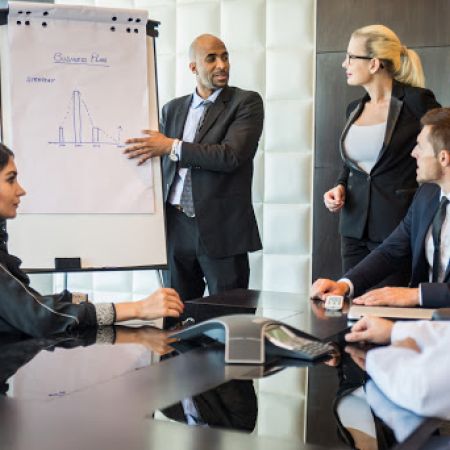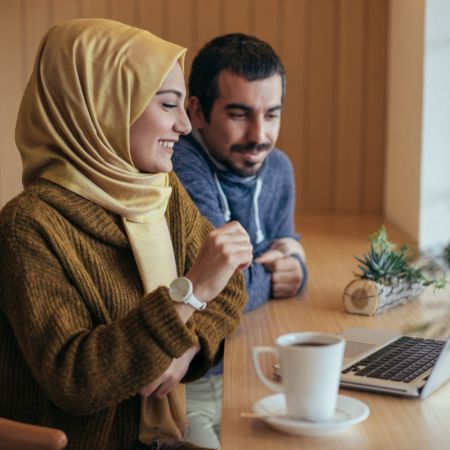 Who is it for?
The CMI Level 5 Diploma is the ideal choice for practicing or aspirin managers in roles such as:
Operations Manager
Divisional Manager
Departmental Manager
Regional Manager
It is suitable for anyone who wants to improve their strategic management skills.
CMIs bite-sized learning approach
The CMI qualification pathways have been structured to suit your lifestyle by offering a flexible and bite-sized approach.
The CMI qualification pathways are designed to suit the learning preferences of participants and offer flexibility through a bite-sized learning approach.
Each module can be achieved as a distinct, self-contained award qualification which can be built up to attain the CMI Level 5 Management and Leadership. To earn the Level 5 Diploma participants need to complete any 5 modules (38 credits). On successful completion of any two modules, they are qualified to earn a certificate.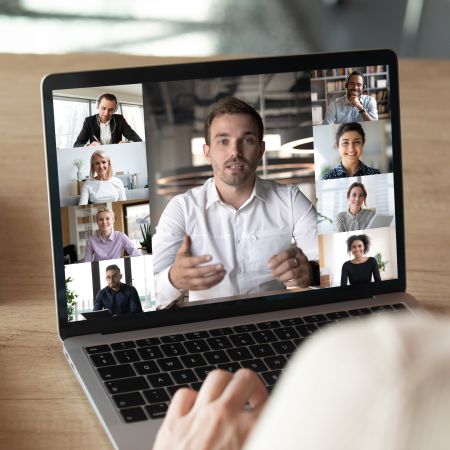 Course structure
501: Principles of management and leadership in an organisational context 502: Developing, managing and leading individuals and teams to achieve success 515: Creating and Delivering Operational Plans 517: Principles of innovation (optional) 524: Conducting a management project 519: Managing quality and continuous improvement 521: Using data and information for decision making (optional) More about the Qualification
The Chartered Management Institute is an accredited professional institution for management and leadership based in the United Kingdom. CMI is the only chartered professional body in the UK dedicated to promoting the highest standards of management and leadership excellence. With a member community of over 100,000, CMI gives managers and leaders, and their organisations, the skills they need to improve their performance and create an impact. CMI is the only organisation offering the elite Chartered Manager status for excellence in management and leadership. For more information on the accrediting body, please click here.
For more information on the CMI Level 5 Diploma: Management and Leadership, click here.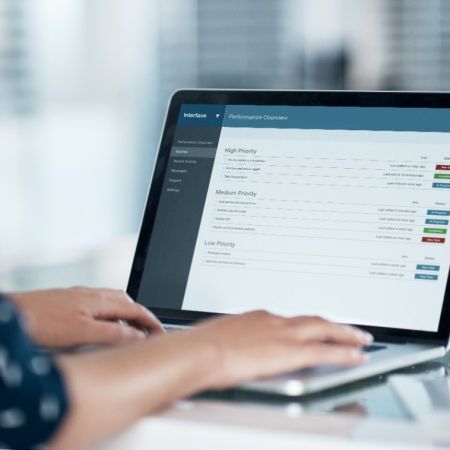 Meet our trainers
Failan Saleem

Failan is a senior leadership and management expert with 25+ years of experience in diverse disciplines across sectors.

Cheryl J. Thornton

Cheryl is an executive leader and trainer with 25+ years of experience in multi-disciplined and multi-site organisations across UK, IMEA and APAC regions.
Schedule
Programme details to be announced soon; watch this space.
CIM has provided me with a solid foundation and knowledge in the discipline of marketing while CMI has helped me to work on my management qualities.

Monica Tomar - Marketing and Communications consultant

The CMI qualification helped me understand an effective way to perceive and grasp my organisation model and become more connected with my team members. This is by far the best online course I've ever taken! I highly recommend it for leaders in…

Hassan Ali - Divisional Manager at Al-Futtaim Engineering and Technologies

The CMI qualification was highly engaging, instructive and beneficial for me as an aspiring leader. This was by far the best online course I've ever taken!
We are a community of solvers combining human ingenuity, experience and technology innovation to deliver sustained outcomes and build trust.
It all adds up to The New Equation.