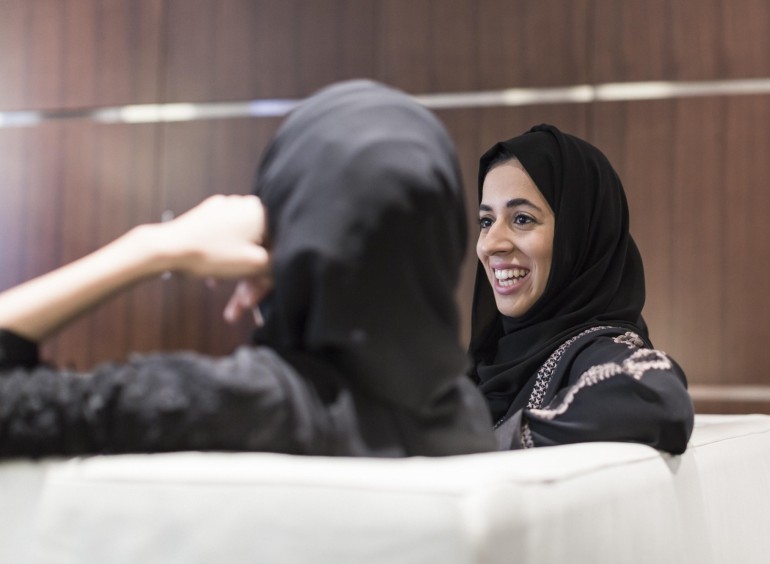 Advance your career in HR and Learning & Development
As an Approved Center of CIPD in the Middle East, we are pleased to offer CIPD Level 3 and Level 5 training to HR and L&D professionals. With PwC's Academy CIPD training programme, you get one of the highest number of face-to-face contact hours with faculty who have deep industry expertise and experience in the Middle East. Our faculty and course materials are CIPD approved. To support your preparation, we also offer you access to additional study resources and go the extra mile with assessment support and tutorials.
Our training programme is offered as open courses in UAE, KSA and Qatar and can also be customised for in-house requirements.


Online
interactive portal
We offer Level 3 Foundation qualification in HR and Level 5 Intermediate qualification in HR and L&D.
Level 3 Foundation Certificate in Human Resource Practice
Developing yourself as an effective Human Resources Practitioner
Understanding organisations and the role of HR
Recording, analysing and using human resources information
Resourcing talent
Supporting good practice in performance and reward management
Supporting change within organisations
Contributing to the process of job analysis
Level 3 Foundation Diploma in Human Resource Practice
After completing the Foundation Certificate you can complete these 2 additional modules to earn the Diploma:
Identifying learning and development needs
Supporting good practice in managing employment relations
Level 5 Intermediate Certificate in Human Resource Management
Developing professional practice
Business issues and the contexts of HR
Using information in HR
Reward management
Resource and talent planning
Improving organisational performance
Level 5 Intermediate Diploma in Human Resource Management
After completing the Intermediate Certificate you can complete these 2 additional modules to earn the Diploma:
Employee engagement
Managing and coordinating the human resources function
Level 5 Intermediate Certificate in Learning & Development
Developing professional practice in L&D
Understanding the context of L&D
Using information, metrics and developing business cases for L&D
Understanding the role of L&D in talent development
Implementing coaching and mentoring
Schedule
There are no scheduled dates for this course. Fill out the form to check future dates or deliver the course in-house
Frequently asked questions
What are the eligibility criteria?
There are no formal educational prerequisites. If your educational background is not in English, you must demonstrate a high standard of verbal and written English to be admitted to a CIPD Programme. You may be required to complete a pre-assessment to demonstrate your English language competence.
Which qualification and level is best suited for me?
In order to determine the most suitable level for you, we will conduct a short initial diagnostic assessment (on the phone or face to face) and then recommend the level that would be best suited to your education, experience and goals.
Are there any exemptions?
You may be eligible for exemptions, credit transfers or recognition of prior learning if you have studied similar modules previously. Contact us with evidence of your certificate of achievement and we will discuss eligibility on a case-by-case basis.
How long will the course take?
Typically, you can complete the training for the certificate programme in 6-12 months and the diploma in 6-15 months. There are several programme formats to suit your schedule. It will take approximately 3 months after you submit your final assessment to receive your certificate from CIPD.
How am I graded?
There are no exams in CIPD. You will be assessed on an on-going basis on completion of:
Written assignments such as reports, essays, and case studies
Personal development plans
Interviews, performance reviews and other skill based assessments.
For every assessment, you will either receive a Pass or Refer. If you receive a Refer on your first submission, you will have an opportunity to submit again. If you receive a Refer on your second submission as well, you will be required to redo the module. You must pass all modules in order to successfully complete the qualification.
What support will I receive?
As a student at PwC's Academy, you will receive support and guidance throughout your qualification. Some examples of the support mechanisms we have in place are:
Half Hour Club: Trainers are available to answer questions or clear doubts on any topics you wish to discuss 30 minutes before/after class.
Tutorial Webinars: These webinars are designed to provide guidance on assessments and writing structure
Support Courses: We regularly run support courses on various topics to help you develop essential study skills
Our trainers are also readily available to provide any additional support you may need outside the classroom.
How do I become a CIPD Member?
In order to receive your CIPD Certificate, you will need to enroll as a Student Member with CIPD prior to enrolling for the training programme. It is your responsibility to ensure that you have paid your membership fees and registered as a student with CIPD. Upon successful completion of the programme, you will be eligible to apply for Associate Membership and use the designation Associate CIPD next to your name. You can progress to Chartered or Fellow membership based on your experience.
What are the fees for CIPD membership?
If you are studying the CIPD qualification, you are required to join as a Student member at the start of your qualification. To join, you will need to pay a subscription fee of approximately GBP 130. To maintain your membership, you will need to pay membership fees to CIPD annually.