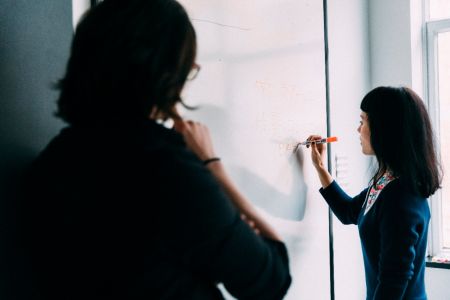 Preparing for the jobs of the future
The digital workplace is no longer an option – it is today's reality. Artificial intelligence (AI) and machine learning (ML) tools are transforming organisations and the workforce, with 30% of jobs expected to be automated by the mid-2030s.*
The Certified Artificial Intelligence Practitioner (CAIP) programme by CertNexus helps you develop the skills needed to implement AI techniques and solve important business issues. You can be part of creating exciting, new, and innovative products and services.
Our award-winning facilitators will show you hands-on how to apply various approaches and algorithms to solve business problems through AI and ML, follow a methodical workflow to develop sound solutions, use open source, off-the-shelf tools to develop, test, and deploy those solutions, and ensure that they protect the privacy of users.
This exam will certify that the candidate has the knowledge and skill set of AI concepts, technologies, and tools that will enable them to become capable AI practitioners in a wide variety of AI-related job functions.
The CAIP exam is accredited under the ISO/IEC 17024:2012 standard.

Face-to-face or virtual training options
Why become an AI practitioner?
As an AI practitioner you can design, implement, and hand off an AI solution or environment. Learn how to:
Specify a general approach to solve a given business problem that uses applied AI and ML.
Collect and refine a dataset to prepare it for training and testing.
Train and tune a machine learning model.
Finalize a machine learning model and present the results to the appropriate audience.
Build linear regression models.
Build classification models.
Build clustering models.
Build decision trees and random forests.
Build support-vector machines (SVMs).
Build artificial neural networks (ANNs).
Promote data privacy and ethical practices within AI and ML projects.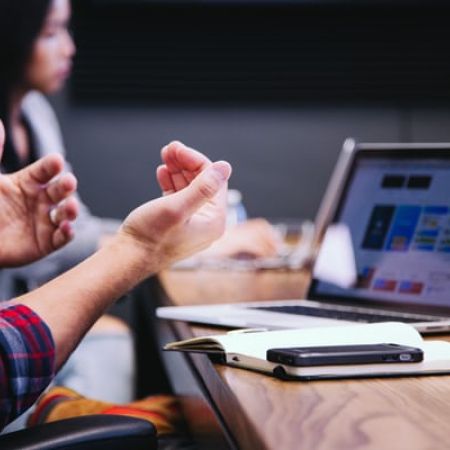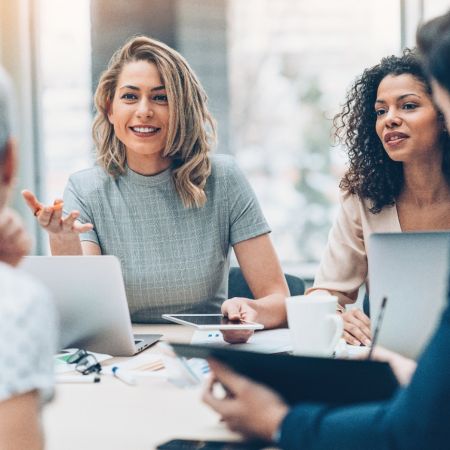 Who is it for?
This certification exam is designed for practitioners who are seeking to demonstrate a vendor neutral, cross-industry skill set within AI and with a focus on ML that will enable them to design, implement, and hand off an AI solution or environment.
More about the Qualification
The CAIP qualification is accredited by CertNexus, a global certification body of vendor-neutral, emerging technology certifications and micro-credentials for Business, Data, Development, IT, and Security professionals.You can learn more about the qualification here.
CertNexus partners with leading companies to produce, market, distribute, and service CertNexus emerging technology training and certification solutions globally. Learn more here.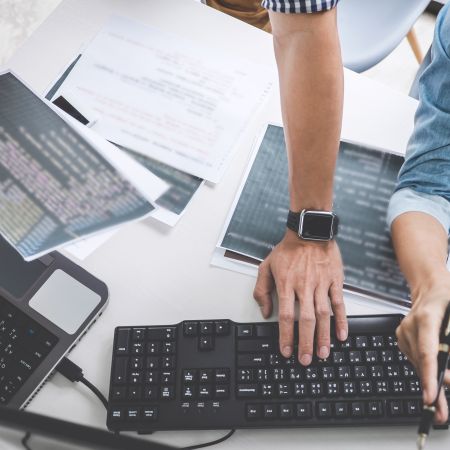 Course structure
Lesson 1: Solving Business Problems Using AI and ML Lesson 3: Training, Evaluating, and Tuning a Machine Learning Model Lesson 4: Building Linear Regression Models Lesson 5: Building Forecasting Models Lesson 6: Building Classification Models Using Logistic Regression and k-Nearest Neighbor Lesson 7: Building Clustering Models Lesson 8: Building Decision Trees and Random Forests Lesson 9: Building Support-Vector Machines Lesson 10: Building Artificial Neural Networks Lesson 11: Operationalizing Machine Learning Models Lesson 12: Maintaining Machine Learning Operations Meet our trainers
Semih Kumluk

Semih Kumluk is a Digital Training Senior Manager at PwC's Academy. He designs, develops and delivers custom-designed upskilling programmes in all digital topics including Data Analytics, Artificial Intelligence, Cyber Security, Cloud and Blockchain.

Malek Al-Zewairi

Malek is our Digital Training Senior Manager at PwC's Academy Middle East. He has over ten years of experience in information security, digital forensics, incident response and ethical hacking. During his career, he worked in several fields of information security, including security operation, auditing, training, consultation and academia.
Schedule
Programme details to be announced soon; watch this space.
I have been looking for a comprehensive approach to learn, gain practical experience and leverage our tech solutions with AI. The Certified Artificial Intelligence Programme covered all those areas for me and has equipped me with the tools I…

Chadi Omeira, Business Analysis Manager at PwC Canada

Prior to attending the CAIP programme, I had taken other online AI courses but at the end of the courses I didn't feel that I fully understood how AI works. But after completing CAIP, I can say that I understand the details of AI.

Hani Baramki, Managing Partner at GoLEAD

The CAIP programme was comprehensive, interactive and enjoyable. The trainer ensured that we were all well synchronised with the course. I would highly recommend the CAIP programme to become an AI Practitioner.

Essam Elidin Mitwally, Founder and CEO at AiTech4U

I wanted to understand how Machine Learning and AI can help us develop robust statistical solutions to make better predictions and projections for the future.

Ruchi Batra - Manager in the Financial Services practice of PwC Middle East
Connect with our team
Senior Training Consultant

Senior Training Consultant

Senior Training Consultant
We are a community of solvers combining human ingenuity, experience and technology innovation to deliver sustained outcomes and build trust.
It all adds up to The New Equation.