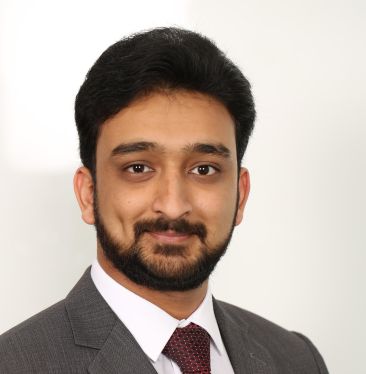 Huzefa is a qualifications trainer at PwC's Academy where is delivers a range of accounting and finance courses relating to ACCA, ASC, CIMA and CMA qualifications. Huzefa has exceptional pass rates and this is due to his ability to deliver complex technical topics in an easy manner coupled with accelerated learning methodologies and exam strategies. His students have achieved top rankings globally for ACCA's Corporate Reporting and Financial Management papers and CIMA's Gateway Assessment.
Profile summary
Huzefa is a key team member of the Academy's trainers who deliver professional qualifications to in-house clients. His corporate clients include Americana Foods Qatar, Sidra Medical Centre Qatar, Qatar Financial Centre, Ezdan Holdings Qatar and Qatari Diar. Huzefa has a passion for training and improving the lives of his students through education. Huzefa's dedication and commitment to his students and to his passion for training enables him to exceed global pass rates consistently.

Huzefa has over three years of experience in the accounting and finance industry, firstly working as a corporate trainer in Qatar alongside managing the budgetary and finance function of the organisation. He later moved to qualifications training where he gained much success with his candidates. Huzefa's 'can-do' attitude, his strong teamwork and collaborative skills make him an accomplished trainer.