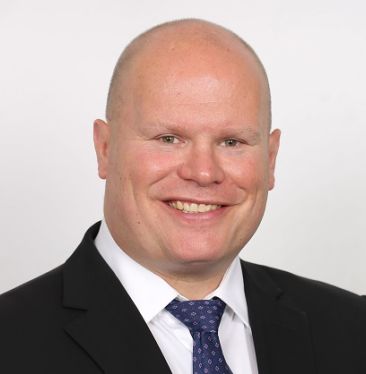 Gavin is the Regional Director for Professional Development at PwC's Academy Middle East. He oversees the development of executive education and IFRS training for Academies in the region and has delivered training programmes to over 19,000 students and delegates from over 2,500 organisations around the world, during his 20 years as a trainer. Gavin is a strong advocate of IFRS as the global financial reporting language and remains actively involved in discussions and consultations around the future development and maintenance of the standards.
Areas of Expertise
Organisational Leadership
Profile summary
He has designed and delivered training programmes in financial reporting, external and internal audit, assurance, business and financial risk, management information, strategic thinking and and soft skills across the Gulf region. Training and motivating others is Gavin's passion and Gavin has sought opportunities, throughout his career, to develop others.

Prior to joining PwC's Academy, Gavin served as a Director of Qualifications for the ICAEW with responsibility for the design, development and delivery of all certificates and qualifications offered by ICAEW including the ACA. He was involved in the development of ICAEW's global strategy and operational planning and performance monitoring. He was also a member of the ICAEW Commercial Board and a spokesperson on issues of education, leadership, inequality and stereotyping, financial reporting development and financial services regulation.