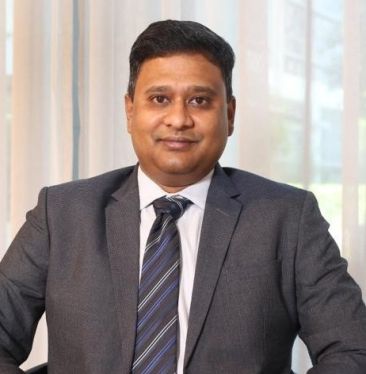 Vishal is a professional qualifications trainer at PwC's Academy specializing in portfolio management, financial valuation, risk management, treasury and cash flow management. He has proven himself an adept trainer by designing and delivering trainings for over 3,000+ candidates through open programs and inhouse courses across India and GCC. He possess an innate ability to simplify the most complex information while creating a conducive learning environment. For his excellence in teaching, Vishal won a global award in the outstanding faculty category in 2018. 
Areas of Expertise
Risk mitigation - Derivatives IRS
Profile summary
•In the arena of professional qualification, Vishal has trained candidates for the CFA, ACCA and CMA programs as well as other major qualifications. He has also aided in professional development of delegates by designing and developing programs in area of financial accounting, financial literacy and financial storytelling among others.
•Prior to joining PwC's Academy, Vishal served as a Head of Professional Qualifications for a global training provider where he was responsible for strategy design, implementing and attaining budgets, delivering high quality training and managing client relationships.
•Before turning to full time academics, Vishal gained experience in area of treasury, portfolio management and corporate finance while working with some of the largest organizations in India. In 2010, he won 1st prize in 19th Annual Award for Outstanding Young Managers Competition organized by BMA and was also selected as Top Talent in the area of Finance from India within an MNC's leadership program.