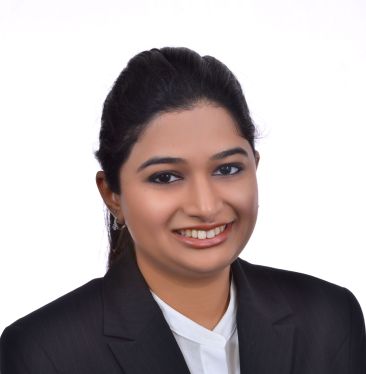 Uditi is a professional qualifications trainer at PwC's Academy. She is involved in the delivery of subjects relating to accounting, taxation, corporate and business law for the ACCA and ASC qualifications as well as ADIT's preparation courses. Over the course of her career, Uditi has trained thousands of students for professional exams in UAE, Oman and India, achieving phenomenal success with her students who have secured top ranks at the national level. Uditi has more recently been involved in the delivery of VAT courses for corporate clients in the Middle East.
Profile summary
Uditi's teaching style equips her students with memory aids, enabling her students to not only understand but also recollect and apply technical concepts in exam and in real life. Her coaching style is based on the principles of 'Active Studying' . Her students consider her unique summary notes 'game changers' in their journey to exam success.

Uditi's prior professional experience includes delivering tax and accountancy training for leading tuition providers in India where, in addition to training, Uditi managed tax training programmes. She has delivered to groups of hundreds and achieved exceptional pass rates. She also served as a tax consultant and advisor at KPMG and a top rated tax firm in India where she was involved in advising clients on key tax matters, resolving disputes and conducting international transfer pricing studies.