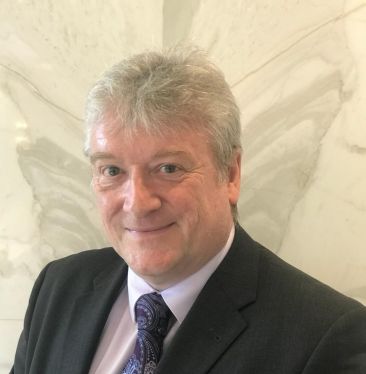 Stephen is the Senior VAT Manager at PWC's Academy in the Middle East based in Dubai. He is a tax specialist with over 40 years of experience working in VAT of which he spent 28 years with H M Customs and Excise where he initially worked in the customs side of the department and then moved into VAT where he had the role of a VAT Control Senior Officer for some of the largest companies and businesses in the UK. His ability to deliver classroom training further enhanced his technical skillset and he delivered  training events and seminars at locations throughout UK.
Profile summary
In his current role at PwC as a Senior VAT Manager he is responsible for all VAT training across the region including GCC VAT Diploma, Open Courses, in house training and other consultations.
Whilst working for HM Customs and Excise, as the departments designated officer for several multi national businesses he was responsible for ensuring that £ Billions of tax was accounted for and correctly reported and that these businesses received a 'world class' professional service from the department. Additionally he also delivered classroom training across all aspects of VAT Accounting and the accredited VAT legal and technical training courses. Latterly, he specialised in the retail sector working in the departments Centre of Operational expertise for retail at the same time as having the control and day to day responsibility for two of the UK's largest Supermarket chains.
It was Stephen's reputation and experience working in the department which prompted Wm Morrison Supermarkets plc to seek his services and appoint him as their Group Indirect Tax Manager. In this role he had wide ranging responsibilities covering all aspects of Indirect Taxation and he successfully managed the integration of another large retail chain and its associated businesses into Morrisons. His professionalism & people skills shone through and he was asked to undertake several large projects by the Board of Morrisons which included re-organising large departments, accounting systems and processes.
After 3 successful years at Morrisons Stephen set up his own business (SEF Vat Consultants) initially as a sole proprietor but then expanded and developed into SEF VAT & Indirect Tax Consultants Ltd (SEF) where he headed a team of VAT consultants providing comprehensive assistance across all trade sectors.