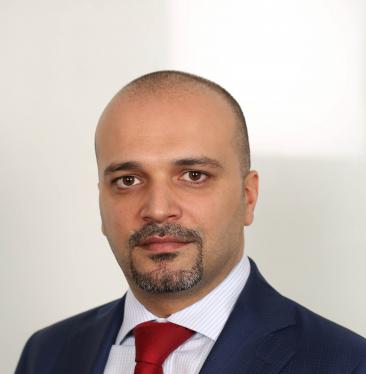 Samer is a an internal audit expert and trainer at PwC's Academy with over twelve years of experience in internal audit, risk analysis, risk management and process re-engineering gained through working with the Big 4 firms across the GCC. He has delivered numerous sessions on risk based internal audit, fraud, risk management and governance. His knowledge and hands on experience in risk and internal audit gives him the edge of understanding the challenges faced by internal auditors at various levels, within different environments. This coupled with his presentation, coaching and intuitive skills proved to be the right combination for the training industry.
Areas of Expertise
Business Process Improvement
Profile summary
Samer has also delivered soft skills training to internal auditors including negotiation skills, dealing with internal audit customers, handling difficult conversations, presentation skills, interviewing skills and report writing skills. During his time spent as a secondee Head of Internal Audit for a government entity in UAE, Samer established whistle-blower policies and relevant reporting channels (such as anonymous emails and hotlines) for the entity and it's subsidiaries. He has also led a number of investigations relevant to Sarbanes Oxley Act and Foreign Corrupt Practices Act.

Prior to joining the Academy, Samer worked with PwC's Risk Assurance Services. During the course of his career. Samer worked on a range of public and private sector entities where he was exposed to different industries including central banks, holding companies and financial institutions. He has led a considerable number of internal audit engagements for GCC clients where he was able to prove the existence of procurement, fund embezzlement, reporting and other types of fraud. Samer has also led numerous teams in conducting risk based internal audits covering the end-to-end cycle and reporting to Audit Committees.

 and is an accomplished business leader with over twelve years of experience in process re-engineering, risk management, risk analysis and internal audit gained through working with the Big 4 firms across the Gulf Region.

He has advised companies operating in the private, government and semi-government sectors on their full spectrum of business practices and processes covering their core and support functions including Strategy and Business Development, Project Control and Management, Finance and Corporate Accounting, Supply Chain Management, Human Resources and Talent Management, Communication and Investor Relations, Quality Assurance and Control, and other core functions as applicable.