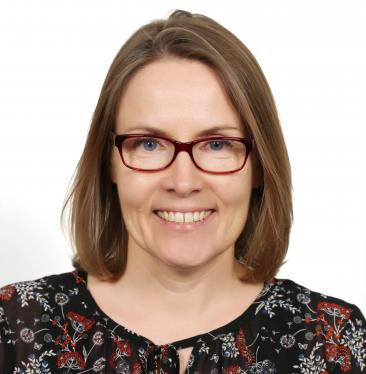 Jenny is the Chief Financial Officer at PwC's Academy. She is a senior trainer and taxation expert with over 10 years' experience in professional qualification training. She is an experienced marker for UK professional examinations and has a wealth of knowledge on exam preparation strategies, exam technique, time management and presentation skills. Jenny has played a key role in the development of syllabus, materials and lecturing tools for the "ICAEW Accounting Skills Certificate", a certified programme specifically for the Middle East market, covering the fundamentals of accounts preparation.
Profile summary
Jenny leads the Academy's training strategy for tax and is the product lead for the Advanced Diploma in International Taxation (ADIT). She has been instrumental in the development of  Assurance Training Programme for UAE nationals which involved placing UAE nationals on work experience programmes with PwC.

In her role as Academy CFO, Jenny manages the financial operations and reporting requirements of the Academy, working closely with the senior leadership team in the ongoing monitoring and review. Jenny has held several key positions during her career, including Regional Finance Manager for a law firm (MENA region) and AAT Director at ATC London. Jenny believes in changing lives through education. Her passion for training and mentoring is reflected in her teaching style and commitment to making her candidates achieve their full potential.