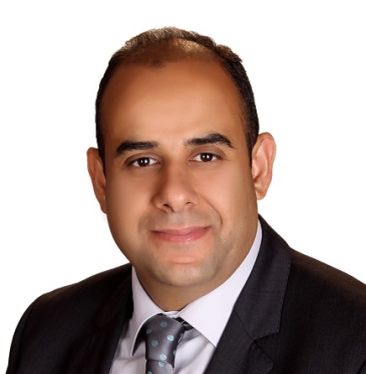 Emad is an IFRS expert and corporate trainer at PwC's Academy with over 18 years of professional experience (industry and training). He has trained hundreds of professionals during the course of his career including programmes on IFRSs (for banks, insurance and telecommunication companies), financial reporting, budgeting and financial analysis, serving a wide spectrum of both public and private sector entities in the Middle East. Emad has a strong work ethic and a passion for empowering the workforce through education and training.
Areas of Expertise
Strategic/Financial Planning
Profile summary
Emad brings with him over 15 years of industry experience, during which he has held several key positions. He later began training in pursuit of his passion. With his extensive experience and sound technical knowledge, Emad is able to create unique customised training programmes for his clients, aimed at addressing key issues and skill gaps. He has been at the heart of IFRS training in Saudi Arabia as part of IFRS adoption and implementation projects.
Emad's prior experience includes serving as CFO of a Social Security Investment Unit in Jordan, where he successfully applied IAS 40 (Mark to Market valuation) to real estate portfolio resulting in increased value of the portfolio by over 300 million USD. He was also the CFO of Standard Chartered Bank (Jordan). He has worked on several IFRS implementation projects for the Investment pension fund, Investment corporation and International Bank in Jordan. He has also worked on multiple valuations' assignments related to franchise acquisitions and telecommunication's goodwill valuation.
Emad ensures that his training programmes are customised to meet the client's needs taking the time to understand the root issues impacting organisations. He has delivered training on IFRSs and financial reporting to numerous clients in the Middle East including but not limited to Saudi Telecommunication Company, Al Mutlaq, Cigala, Dallah Albaraka Holding and the Savola Group.