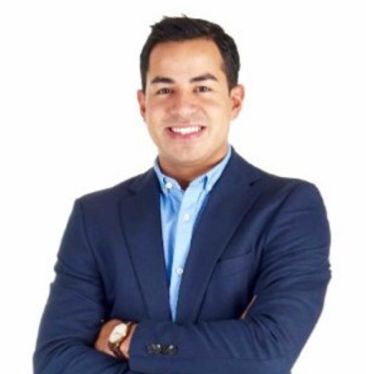 Diego is a Data Science Enthusiast and lead for PwC's Emerging Technology Lab in the Middle East. A data interpreter, analyst and information consultant with a proven history of working with large, complex data sets, solving difficult, non-routine analysis problems, applying advanced analytical methods resulting in interactive customer driven product designs. He also focuses on simplifying and unifying technology to solve business or consumer issues for a range of clients by defining and executing digital ecosystems, content across application, mobile, web and social channels. He is one of the firm's leads in Data Science research and Artificial Intelligence.
Areas of Expertise
Statistics for Data Science
Natural Processing Language (NLP)
Natural Language Understanding
Profile summary
In his Lead role in the emerging technology lab Diego conducts research and case studies on leading edge technologies to make determinations on the probability of implementation (AI, IoT, RPA/IPA, Blockchain, AR/VR, and future technologies).
Exploring the latest AI research in Intelligent Process Automation, Natural Language Processing, Machine and Deep Learning and developing proof of concepts such as intelligent agents, informational retrieval systems, and face detection and recognition software. 
Architecting and currently developing a conversational system that facilitates the connection of multiple communications channels (both voice and chat) to multiple Artificial Intelligence systems and multiple internal/external API's and data stores.
Founding member and developer of a real time strategy-on-demand SaaS platform focused on FinTech innovation, research, and analysis through a web and mobile interface.
Advisor and Board member for San Francisco, autonomous food delivery robots company that uses Deep Learning and monocular image vision to understand surroundings and environment.