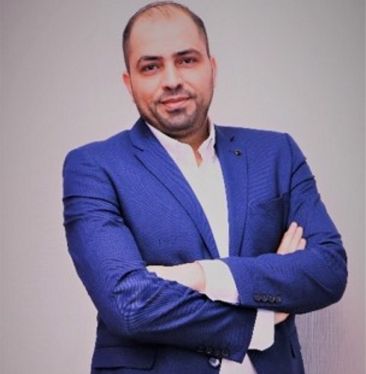 Ayman is a digital marketing consultant and trainer at PwC's Academy. As a marketing practitioner, seasoned lecturer and keynote speaker, he has trained over 500 plus delegates in a variety of subjects on digital marketing. He also delivered training to several other business professionals across multiple corporations and brands such as Norton Middle East, Saudi Airlines, Gulf Intelligence, Reuters, The Economist, Microsoft, Google, Ajman University, Abu Dhabi University and Al Ain University. In addition to his trainer role, his specialisation includes delivering digital marketing projects to scale through his 10 plus years of experience in the field with the agency and  the client.
Areas of Expertise
Digital Strategy and Planning
Search Engine Optimization
CRO - Conversion Rate Optimization
Profile summary
Ayman is currently a digital marketing consultant and trainer. He has been involved in designing and customising training materials for both academic and informal trainings. In his public classes, Ayman focuses on helping job seekers acquire a unique set of digital skills to enable them compete in the job market while yield great results for their employers simultaneously. In terms of in-house trainings, Ayman helps organisations build out their digital marketing capability with focus on digital marketing skills to help them bridge the talent gap. In many cases, Ayman has helped some of these companies run their marketing activities seamlessly and effectively.