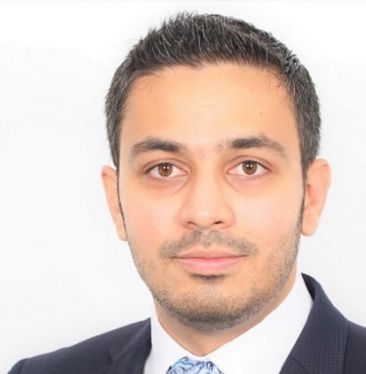 Asaad is a finance and valuations trainer at PwC's Academy with over 8 years of experience in teaching professional qualifications and corporate programmes . His teaching methods draw from real life experience and provide students an opportunity to test their theoretical learning. His lecturing style focuses on developing exam technique and preparing students on the key requirements of examinations for professional qualifications such as CFA and ACCA.
Areas of Expertise
Accounting Investments and Valuations
Risk Management Valuations
Profile summary
Asaad has over 8 years experience in providing valuation and investment advice to a range of businesses including private equity firms, global banks, investment banks and high-profile corporations across the Middle East and globally. Over the last couple of years, Asaad has advised on some of the most prominent Mergers and Acquisitions deals across the region. He currently advises GEMS Education group on all their global investments.
In addition to designing and delivering innovative training programmes to corporations, Asaad teaches managerial economics, corporate finance, financial and management accounting and finance to MBA students from ivy league institutions such London Business School, Columbia and Harvard. He is frequently called upon to direct and provide guidance for individual research projects by these institutions. 
Asaad has been teaching ACCA, CFA and corporate finance at PwC's Academy for over 5 years and is known for his innovative teaching methods, approachable personality and dedication to learning. His focus is to ensure that students develop a sound understanding of the exam requirements but also prepare them for a career in finance or accounting. He believes in experiential learning and his methods are designed to use theory in practical application.