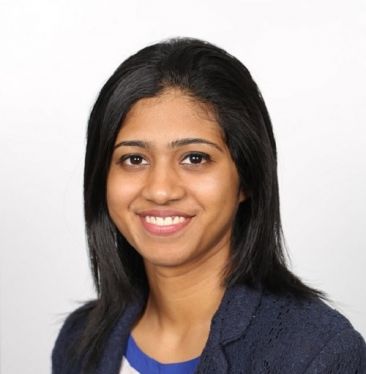 Amanda is a financial accounting and reporting trainer at PwC's Academy, where she is involved in professional qualifications training for the FIA, ACCA and ASC programmes. Amanda is highly skilled in the use of memory aids and exam techniques, which enhance learning for her students. She also offers mentoring and coaching programmes on effective methods for qualification training. Amanda has played a significant role in the development of a specialised course providing high school graduates with a unique blend of technical, behavioural training and internship experience at PwC.
Profile summary
In addition to accounting and reporting, Amanda also delivers training on ethics, corporate governance and corporate law at PwC's Academy. Amanda has co-facilitated numerous exam support courses including exam techniques, memory techniques, content generation and exam confidence. She is a registered mentor for Oxford Brooke's University and is an NLP Coach and Practitioner.
Amanda is also an associate member of the Association of Corporate Governance practitioners and manages the Academy's student council. Prior to joining PwC, Amanda worked as a financial analyst at Goldman Sachs (India), where she was able to gain hands on experience of the corporate structure and operations, whilst reporting to a wide portfolio of stakeholders. She then joined PwC's Academy as a Finance Officer and was involved in the day to day accounting and finance including general ledger accounts, P&L, profitability and trends analysis.
Amanda has also had practical experience in setting up and implementing accounting systems for startup firms within the Middle East. Amanda eventually became a trainer, to pursue her passion for education and training, and empowering people. Amanda uses pedagogy to cater to different learning styles and adopts a coaching approach in her training.