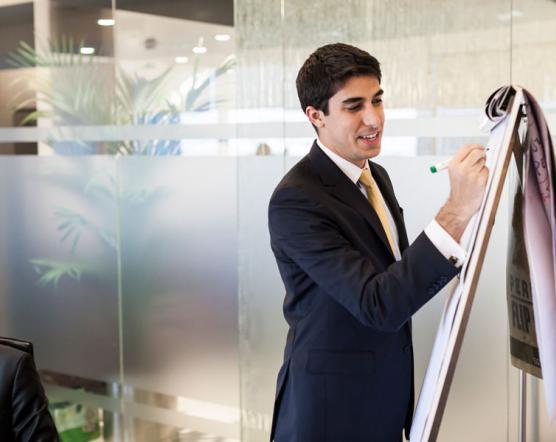 Our services
We design our capability building programmes to help organisations solve today's important problems and predict and manage future business challenges. 
We grow and develop talent by providing training programmes that build mindset, knowledge and skills. We believe in the development of talent through building on what people know, how they think and what they can do; not as separate components but as an integrated process to create impact and deliver change. 
We design and customise programmes for employees at every level, from new joiners to C-suite and within a wide variety of organisations.Our success is built upon our understanding of global business and helping our clients improve their business performance by developing their people.

Professional qualifications
ACCA, CFA, CIA, CIPD, CIMA, CIPS, CISA, CMA, Effective Board Member,  ICAEW ASC, IFRS diploma, PMP

HR strategy and management
Human resource management, HR business partnering, personal effectiveness and wellbeing, CIPD

Assurance and risk management
Internal and external audit, risk management, fraud awareness, cyber-security

Management development and leadership
Graduate and manager development, emerging talent, C-suite development, coaching and mentoring

Financial management, international reporting standards (IFRS), accounting

Operations management, procurement and supply chain, sales, marketing and communications

Corporate strategy and governance
Strategic management, innovation, corporate governance and effective boards

Corporate tax, international tax, Value Added Tax (VAT)

Project management, change management, business process improvement and business analysis
Our people and assets

A senior leadership team with over 75 combined years of adult learning expertise.

A full time team of  59 staff dedicated to serving our Middle East clients

90 training experts in the Middle East delivering excellence in education

Over 40 academies across the global PwC network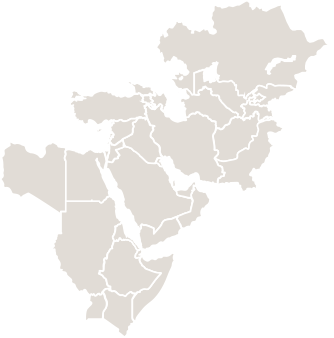 8 Academies in 6 countries across the Middle East 
 Amman, Jordan 
Beirut, Lebanon
Abu Dhabi, UAE
Dubai, UAE
Jeddah, KSA
Muscat, Oman
Doha, Qatar
Riyadh, KSA

A library of eLearning modules

A repository of training materials that are tailored for each specific client programme

Spacious classrooms, lounge areas, free wireless and latest educational technologies
Our credentials
Our work speaks for itself. It is our privilege to work with some of the most prestigious and iconic organizations in the region and to contribute to the development of the knowledge, skill and mindset of their people.
Situation and approach
As part of a major business transformation programme, involving significant changes to existing business processes across the organisation, our client needed to build leadership capability to support the implementation of this significant business change. We took a tactical results-oriented approach, and built a capability programme directly linking the strategy implementation to the leadership engine, creating a cadre of expert, crossfunctional leaders, and strengthening the overall leadership systems within this government entity.
Impact
Our interventions equipped the leadership teams with the cross – functional awareness needed to operate collaboratively and effectively. In addition, we built the capability to transfer these new leadership skills, that cascaded down across the organisation.
UAE oil & gas organisation
Situation and approach
Our client's challenge was to grow the capabilities of its finance and accounting team, which includes a large number of Emirati Nationals. Our solution was to put in place a training programme aimed at delivering a suite of professional finance qualifications for over 70 of its team of UAE nationals.
The programme is helping the participants gain internationally recognised finance qualifications (ACCA, CIA and CIMA). Our practitioners are adding value to the capabilities learned by providing the participants with exam techniques, memory techniques and exam 
Impact
Participants are successfully passing their exams and acquiring more advanced professional skills, techniques and values that drive the business forward and decrease the accounting and financial risks in their organisation.
Situation and approach
Our client is a large conglomerate based in KSA, engaged in institutional investing, distribution, manufacturing and production. The challenge of having such a diverse spread of business operations led to poor understanding and communication around correct business practices and procedures.
Our team produced a suite of e-learns, which include introductions from the senior leadership team and sections mirroring the structure of their code of conduct manual. They also include use of animation, video clips and assessments. The e-learn content was tailored to the different roles and responsibilities of our client's staff.
Impact
Our solution helped our client train a large number of dispersed employees in a cost effective way. It enabled them to satisfy internal and external stakeholders that compliance training has been completed and understood by their management and staff, building capability in organisational integrity.
UAE semi-government entity
Situation and approach
As part of a significant change to culture and employee behaviours across the organisation, our client needed to build capability to provide support to the transformation programme.
We designed a bespoke, gamified solution to introduce the new values, winning behaviours and a performance management framework. We developed a multi-tiered series of workshops, supported by 3 employee manuals which detailed the core behaviours expected of each employee. By designing and deploying an educational game, we accelerated the learning for the employees in a fun and engaging manner.
Impact
Our solution helped employees embed the company's new values, winning behaviours and people management aspects into their day-to-day work practices. Our solution built capability that supports the organisation's evolving business priorities and strategic goals.
KSA diversified manufacturing company
Situation and approach
Our client was challenged with the requirement to transform its finance function and systems to comply with new reporting regulations.
Having recognised this as a significant business transformation project and identified over 100 agents of change within the organisation, we developed a programme on change management, professional skills, and technical expertise in IFRS and SAP. We then transferred skills to the change champions.
Impact
Our solution has created centres of excellence across the organisation, enabling the effective delivery of the finance transformation. IFRS and SAP champions in each region are able to lean in and coach finance and other teams as required.
Qatar oil and gas organisation
Situation and approach
The challenge for our client was to build both technical and professional skills within their finance division. They needed a training solution that would provide their finance graduates with a strong platform to fast track their career and pursue higher level professional qualifications in finance and accounting.
Our training solution provided complete foundation knowledge as well as a practical understanding through real-life case studies and examples. The participants, which included Qatari Nationals, gained a Certificate in Accounting Skills, a qualification specifically developed by PwC and the ICAEW for the Middle East.
Impact
The participants not only gained a foundation level professional qualification but also went back to their workplace equipped with the skills required to work effectively in their respective roles within the finance function. In addition, many of the participants are continuing their professional qualification journey. Our client was delighted with the positive impact that this training solution has had on building its finance capability.
Situation and approach
Our client is one of the fastest growing banks in Oman. As part of its strategic plan to maintain this pace of growth, it established a graduate management development programme. Once the candidates for this programmes had been selected, we were engaged to design and deliver a four month capability building solution.
Our learning journey, led by expert lecturers, included on-the- job training on banking services and products as well as professional skills training required for supervisory and leadership roles in the bank.
Impact
The learning journey we created for this group of management trainees not only developed the set of skills needed for their job, but also built a sense of empowerment, giving them the drive and commitment to strive towards managerial levels. Positioning these high potentials graduates as likely candidates for quick promotions allowed them to work to the best of their ability as well as building leadership capability within the bank.