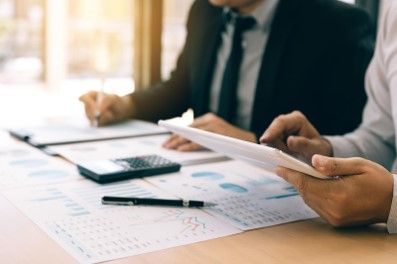 Event description
How do you simplify the CFA exam? In our experience, most students struggle to cope with the expanse of the curriculum and find some topics challenging to master. There is more to passing the CFA exam than just reading from the books and watching online videos.  
Join us for a complimentary session to learn about the qualification and how you can simplify the CFA exam Level I.
In this workshop you will learn
Why CFA is considered the gold standard in the investment industry
About our latest pricing structure 
How to structure your studies
Proven exam tips and techniques to study smart
What study materials should you use for effective prep
What are the key exam topics
How PwC's Academy CFA training can help you ace the exam
About our CFA programme
PwC's Academy is an approved PPGP provider and offers comprehensive training and revision for CFA exam for all 3 levels. Taught by full time CFA Charterholder faculty, our classes are interactive and engaging and are taught using study material from one of the biggest training providers for CFA in the region. Students get access to 120+ hours of training, access to over 2000 questions, video lectures, practice tests, mock exams and more.