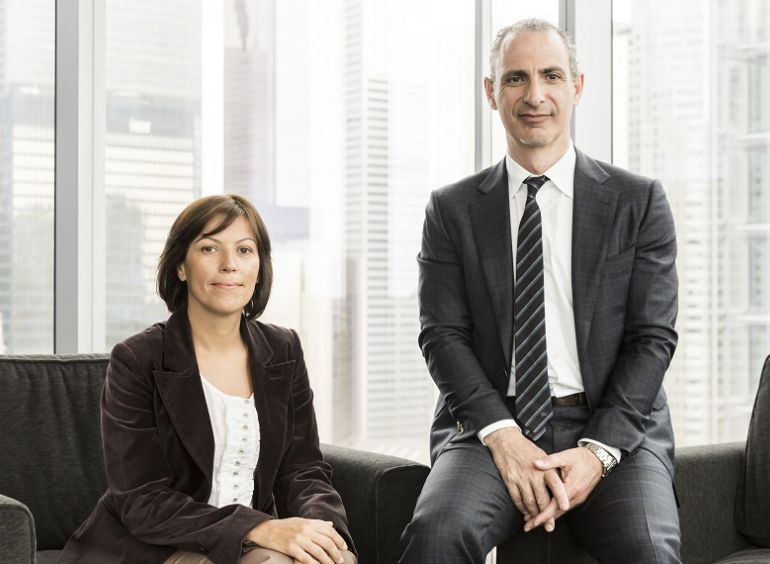 This course will provide an insight into how to measure and anticipate the return on investment in a succession planning initiative. It will provide a step by step "how to design" a program and link it with the business strategy, utilizing a needs analysis for both internal and external recruitment.
Metrics and Succession Planning and Talent Development
Understand the importance and potential uses of business metrics and the role Human Capital Analytics play in evaluating an organisation's performance
Develop the Managerial Workforce Analytics Model
Determine what should be measured and how to benchmark it to evaluate whether strategies are helping the company deliver on goals
Put data into context data and determine which analytic technique to utilize and their impact on the business
Succession planning and the insights metrics give to the value of a great talent development program.
Talent Management – Acquisition and Succession Planning
A highly productive workforce is critical to an organisation's success. This very compact course provides professionals with the basic and core understanding of the concepts and information to be able to understand a talent acquisition strategy that will ultimately attract qualified employees who have the key skills necessary to support the organisation in achieving its goals.
An effective talent acquisition strategy supports the organisation's ability to attract and retain high-performing employees. This includes the creation of effective sourcing and recruitment approaches, determining how employment branding attracts and retains candidates, and understanding the connection between organizational and talent acquisition strategies.
This course touches upon the elements of Talent Acquisition and interviewing skills but focuses on Succession planning.
Talent management is the process by which an organisation identifies, manages and develops its people now and for the future. It is concerned with:
Developing a strategy to determine what the organisation needs to meet the current and future demands of the business plan
Establishing processes to measure competence – required and available
Creating a range of developmental tools and processes to provide tailored approaches depending on the individual needs of employees
Identifying ways to obtain and retain those who are critical to success
Establishing suitable approaches to deal with those who no longer fit organisation requirements
Practice interview skills
Succession Planning
Understanding the organisation and The Succession Planning Relationship Objective: Relate the strategic planning process and the strategic plan to succession planning
What is succession planning
Trends in succession planning
Becoming an employer of choice
Resourcing strategies
Dealing with those who hoard talent
What a development plan looks like
Development activities
Creating your own talent management development program
Talent derailers and how to keep talent on track
Tough choices for tough times – identifying the core talent
Tough choices for tough times – giving difficult messages
Giving feedback (having constructive career conversations with people in the talent pool)
Career coaching
Identifying mentors and working with them to develop your top talent
Talent self-development
Managing talent
Problems and concerns that must be addressed
Rigour in performance management
Outsourcing an activity to existing staff – moving into self-employment.
Template for developing a business plan for an outsourced business
Talent management for high flyers
Retaining talent
Managing retrenchment in general and specifically of your key talent
Building engagement in low-morale situations
Evaluating your success
Training line managers as talent managers in coaching and interviewing skills
Strategy Design focusing on talent and succession planning
To develop the practical document used to capture all the resources, time lines and outcomes to have a successful succession planning role out.
Strategic design of succession planning for companies wanting to realise the fuller potential of their department and for aspiring managers wanting to explore their own practice and to increase the value they personally add to their organisation:
Succession planning strategy, where to start?
From `Here' to `There'
The role of managers in developing an 'employee brand'. Alignment with business strategy
Managers as the leader in change programs
Brief look at Evidence-based Metric and Effectiveness and impact
Strategic initiatives and 'preventative' action
Personal qualities and attributes that make you strategic
Relevance of being 'strategic'
Knowing the organisation and understanding the context:
Getting to know the 'key players'
Making a compelling argument
Structuring the dept. function for success - how to make your Department 'fit for purpose'
Schedule
There are no scheduled dates for this course. Fill out the form to check future dates or deliver the course in-house
Frequently asked questions