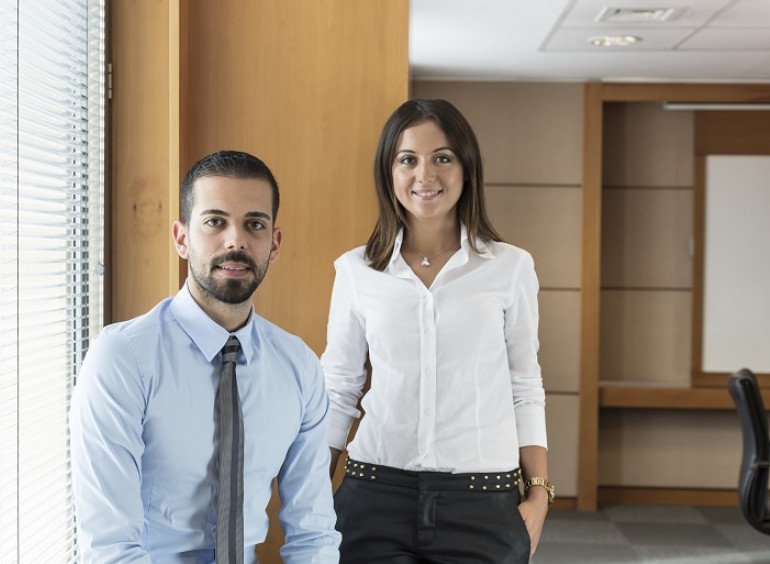 Get a HeadstaRt on your career with PwC's Academy
PwC's Academy introduces PwC's HeadstaRt Programme, a one-of-its-kind programme in the Middle East for young, aspiring HR professionals.
A unique mix of professional qualification and professional experience, this programme will increase your HR knowledge and skills with a CIPD Foundation Diploma in HR Practice, and will then give you the unique opportunity to apply what you learn through a work placement in HR. In addition, you will enhance your business acumen and capabilities through skills based training to help you become a complete HR professional.

CIPD Level 3
professional qualification


1 full-time
position in PwC
CIPD Level 3 training
PwC's Academy is an approved center for CIPD in the Middle East. With the highest number of face to face contact hours in the Middle East, PwC's Academy offers unparalleled support to ensure that you have all the knowledge, skills and training to become CIPD qualified. As part of this programme, you will get 150+ hours of face to face training for the Level 3 Diploma, additional study materials and learning resources, access to an online student portal, and support courses specially designed to help you clear the assignments and become CIPD qualified.
For more details on our CIPD Programme.
Skills based training
The skills based trainings will enhance your business acumen, professional capabilities and technical knowledge that will enable you to deliver maximum value in your PwC work placement. The technical training, spread over two weeks, is divided in two parts:
Essential business skills: In five days you will develop your verbal and written communication skills and improve your employability quotient with a skills development workshop
Essential HR skills: In five days you will learn Microsoft Excel skills and essential HR and business partnering skills that will help improve your on-the-job performance during the work placement. Taught through interactive board games, workplace simulations and interactive learning techniques, it is our aim to make your learning experience engaging and fun.
Work placement in PwC HR
The most goal-oriented and unique part of this programme, the six month work placement in PwC Human Capital team is your opportunity to shape a successful and rewarding career in HR by learning from experienced professionals who are responsible for over 4,000 professionals in the Middle East.
You will:
Engage in challenging and diverse assignments in different areas of HR such as employee relations, engagement, recruitment, etc.
Learn what it takes to be a PwC professional from your PwC mentor
Receive regular coaching and feedback to develop PwC's Professional values and attributes
Network and socialise with other PwC employees by participating in activities and events outside of your day-to-day responsibilities
Schedule
There are no scheduled dates for this course. Fill out the form to check future dates or deliver the course in-house
Frequently asked questions