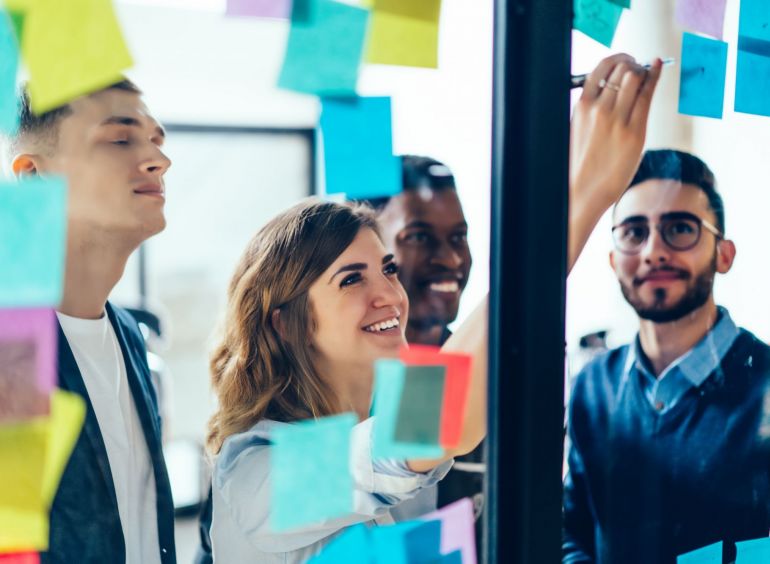 PwC's Academy, a GEMS Uniconnect Partner, has partnered with UoL to bring you the UoL International Foundation Programme (IFP), a one year academic programme which has been designed to equip high school students with the knowledge and skills necessary to help them progress to either degree-level study at a top university in the UK, Canada, Australia, United States or UAE or onto a prestigious Professional Accountancy qualification such as the Association of Chartered Certified Accountants (ACCA).
The winning combination of University of London and PwC's Academy will provide you with the opportunity to get ahead in your academic journey.
The International Foundation Programme is a challenging and inspiring programme that has been designed to provide students with the skills and knowledge to prepare them for rigorous undergraduate study and/or the PwC YES programme. Students must take a total of four courses. Refer to the brochure for more details.
Mathematics and Statistics (MS)
This course offers an overview of key mathematical methods and statistical concepts frequently applied to economics, management, finance and other related areas. Topics include: an overview of arithmetic and algebra, insight into concepts of probability, and an introduction to financial mathematics.
Economics (EC)
This course offers a broad overview of key economic concepts and their applications in everyday situations and current economic affairs. Topics include: an introduction to the nature and scope of economics, competitive markets, market failure and government intervention, and development and sustainability of the recent financial and economic crisis.
Accounting and Finance (AF)
This is the foundation course on which subsequent, more specialised university level courses are based on. Topics include: financial accounting and reporting, interpretation of financial statements, and management accounting and finance.
Law (LA)
This course is an introduction to law and suited to all students seeking to gain a general or deeper understanding of the subject before going to university and/or doing a Professional Qualification who would need to study law at a higher level.
Schedule
There are no scheduled dates for this course. Fill out the form to check future dates or deliver the course in-house
Frequently asked questions