Become a Chartered Manager with CMI
Management is a practice that cuts across many professions and is becoming increasingly crucial to ensure survival and success in all fronts. The Chartered Management Institute is an accredited professional institution for management and leadership based in the United Kingdom. CMI is the only organisation offering the elite Chartered Manager status for excellence in management and leadership. As an Approved Center of CMI in the Middle East, we are pleased to offer CMI level 5 qualification. Led by our full time CMI approved faculty, our CMI training programme will help participants develop the knowledge and skills to advance in their career as a leader and manager.
Live online training sessions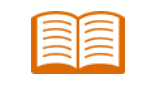 CMI qualification pathways have been structured to reflect the need for flexible and bit-sized approach for today's professionals. To earn the Level 5 Diploma, participants need to complete any 5 modules (38 credits). Successful completion of any two modules will qualify participants to earn a certificate! Each module can be achieved as a distinct, self-contained award qualification which can built up to attain the CMI Level 5 Management and Leadership.
501: Principles of management and leadership in an organisational context
Credit hours: 7
This module has been designed to enable participants to showcase their ability to understand the impact of an organisations structure and governance on management and leadership. Participants will learn how theoretical models, management and leadership approaches and styles can be applied in work settings. They will review the knowledge, skills and behaviours to be effective in the role and propose how a culture of mutual trust, respect and support can be developed in teams.
502: Developing, managing and leading individuals and teams to achieve success
Credit hours: 6
This module has been designed to enable participants to showcase their ability to lead individuals and teams to success. The assessment focuses on the theoretical and practical approaches to developing, leading, and managing teams as well as the knowledge and skills required to evaluate team capabilities, analyse recruitment processes, staff selection and learning and development activities. On successful completion of the assessment the manager will have a full grasp on how individuals and teams can be supported, motivated and inspired to exceed expectations.
515: Creating and Delivering Operational Plans
Credit hours: 6
The ability to translate organisational objectives into operational plans is an essential management skill. The unit opens with the importance of understanding the strategic direction of the organisation and how to contribute to the strategic planning process.It then focuses on the knowledge and skills required to create and deliver operational plans. This includes the need to set key performance indicators, monitor quality and outcomes against the plan, and know how to effectively report on findings.
517: Principles of innovation (optional)
Credit hours: 5
Innovation has the power to transform organisations, teams and individual performance. When a culture of innovation and entrepreneurship thrives, new ideas and initiatives flourish. This unit has been designed to enable learners to identify opportunities for innovation in the workplace (which may be in the form of new working practices, processes, new products or services) analyse the rationale for developing initiatives and know how to turn ideas into reality.
524: Conducting a management project
Credit hours: 10
Research into approaches to management and leadership can lead to dynamic results. Innovation, product development, performance improvement, change, customer service excellence, strategy and problem solving are just some of the results. Without research business can stagnate.This assessment brief has been designed to enable learners to conduct management research which will have an impact on organisational practice. Learners will plan and manage a project in the workplace or an academic enquiry relevant to an identified business need or challenge.
519: Managing quality and continuous improvement
Credit hours: 6
Quality may be defined as excellence, capacity, grade, worth or meeting customer expectations. Whilst the definition for quality can easily be found in a dictionary it is much harder to develop and maintain. This module will look at the challenge of developing quality within organisations. It focuses on embedding continuous improvement into working practices. On successful achievement of this module, participants will understand the scope and purpose of quality management, approaches, tools and techniques for managing quality and how to judge its success.
520: Managing finance
Credit hours: 6
Being equipped with the knowledge, skills and behaviours to manage finances within an organisation is essential if an individual and their organisation are to succeed. This module has been designed to enable participants to showcase their ability to understand how financial systems within an organisation operate and the decisions that need to be made based upon financial information. Participants will evaluate the sources of finance for organisations and understand the principles for setting and managing budgets in line with regulatory and organisational guidelines.
521: Using data and information for decision making (optional)
Credit hours: 5
The ability to analyse and manage data and information can lead to increased competitiveness, innovation, productivity and customer satisfaction. However, with data and information volumes increasing at unprecedented levels, the ability to interpret, use and harness big data can become an organisation challenge. This module will equip participants with an understanding of the purpose and practises of interpreting, managing and presenting business data and information to inform decision making.
Schedule
There are no scheduled dates for this course. Fill out the form to check future dates or deliver the course in-house
Frequently asked questions