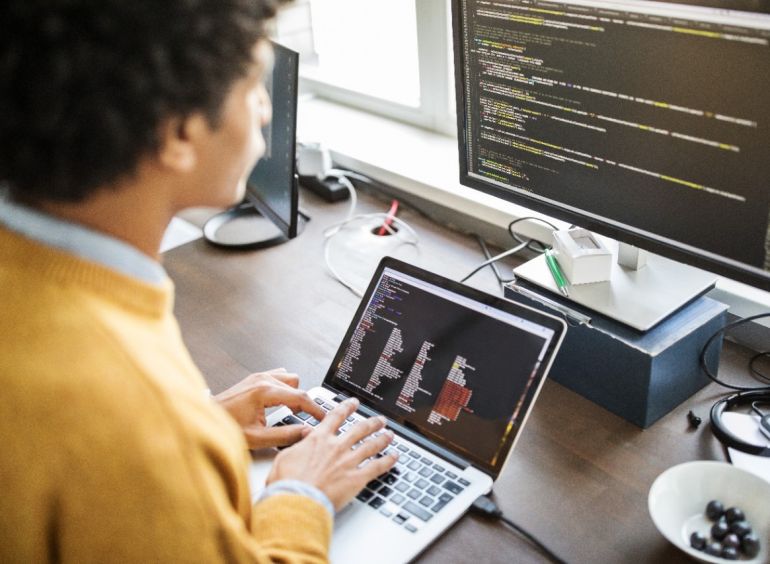 In this course, participants will implement AI techniques in order to solve business problems.

By the end of this course, participants will:
Specify a general approach to solve a given business problem that uses applied AI and ML.
Collect and refine a dataset to prepare it for training and testing.
Train and tune a machine learning model.
Finalize a machine learning model and present the results to the appropriate audience.
Build linear regression models.
Build classification models.
Build clustering models.
Build decision trees and random forests.
Build support-vector machines (SVMs).
Build artificial neural networks (ANNs).
Promote data privacy and ethical practices within AI and ML projects.

This course includes hands on activities for each topic area.
Lesson 1: Solving Business Problems Using AI and ML
Topic A: Identify AI and ML Solutions for Business Problems
Topic C: Formulate a Machine Learning Problem
Topic D: Select Appropriate Tools
Lesson 2: Collecting and Refining the Dataset
Topic A: Collect the Dataset
Topic B: Analyze the Dataset to Gain Insights
Topic C: Use Visualizations to Analyze Data
Topic D: Prepare Data
Lesson 3: Setting Up and Training a Model
Topic A: Set Up a Machine Learning Model
Topic B: Train the Model

Lesson 4: Finalizing a Model
Topic A: Translate Results into Business Actions
Topic B: Incorporate a Model into a Long-Term Business Solution
Lesson 5: Building Linear Regression Models
Topic A: Build a Regression Model Using Linear Algebra
Topic B: Build a Regularized Regression Model Using Linear Algebra
Topic C: Build an Iterative Linear Regression Model
Lesson 6: Building Classification Models
Topic A: Train Binary Classification Models
Topic B: Train Multi-Class Classification Models
Topic C: Evaluate Classification Models
Topic D: Tune Classification Models
Lesson 7: Building Clustering Models
Topic A: Build k-Means Clustering Models
Topic B: Build Hierarchical Clustering Models
Lesson 8: Building Advanced Models
Topic A: Build Decision Tree Models
Topic B: Build Random Forest Models
Lesson 9: Building Support-Vector Machines
Topic A: Build SVM Models for Classification
Topic B: Build SVM Models for Regression
Lesson 10: Building Artificial Neural Networks
Topic A: Build Multi-Layer Perceptrons (MLP)
Topic B: Build Convolutional Neural Networks (CNN)
Lesson 11: Promoting Data Privacy and Ethical Practices
Topic A: Protect Data Privacy
Topic B: Promote Ethical Practices
Topic C: Establish Data Privacy and Ethics Policies
Appendix A: Mapping Course Content to CertNexus® Certified Artificial Intelligence (AI) Practitioner (Exam AIP-100)
Schedule
There are no scheduled dates for this course. Fill out the form to check future dates or deliver the course in-house
Frequently asked questions