The ACCA June 2018 results are out and our students have made us immensely proud yet again, with pass rates higher than the global average in ALL papers. We will let the numbers speak for themselves:
In fundamental papers globally, F5 had the lowest pass rate at 38%, but the pass rate of the Academy's F5 students was an amazing 62%, which is 24% higher than global pass rate!
In professional papers globally, P7 had the lowest pass rate at 34%, but the Academy's P7 students shined through with an incredible pass rate of 91%, which is 57% higher than global pass rate!
The pass rates in P3, P4 and P6 were particularly exceptional as well!
This phenomenal success is the joint result of our students hard work and our trainers' dedication. Our trainers goal was simple: to help students pass. Our students went through a systematic learning approach through tuitions, revisions and Question Based Revision to ensure they covered all bases and were fully prepared for the big day. To this end, they practiced a high number of exam standard questions over the entire course. Students got tutor de-briefs, live feedback and solutions and those attempting the fundamental levels got a live exam experience through our exclusive one-of-its-kind CBE portal. 
A strong theoretical foundation, lots and lots of practise and enhanced learning and retention through the application of our unique teaching methodology PUMAQ; these are some of the ingredients of our continued success.  
A big shout-out to some of our top achievers from our June 2018 exams: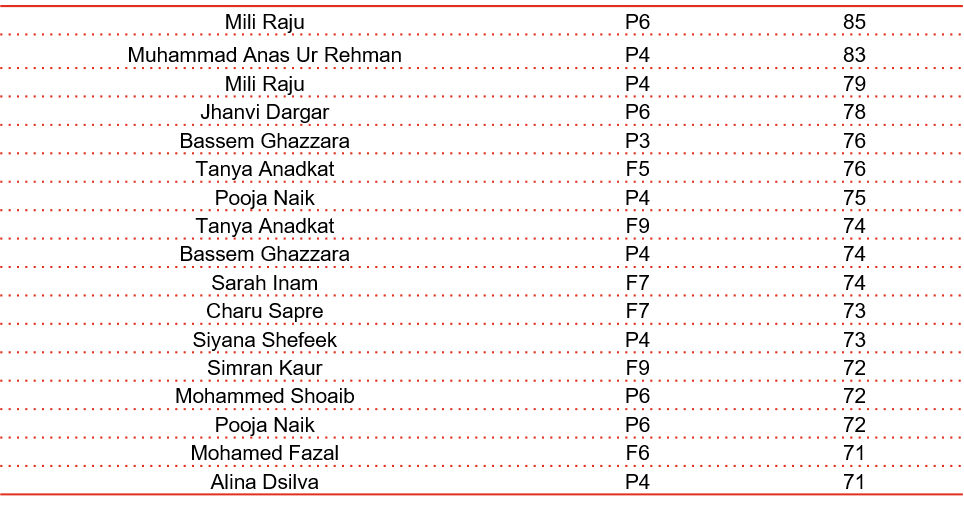 The list grows longer with each passing term and we couldn't be more pleased.
If you would like to learn more about our ACCA programme, please visit our webpage or contact us @ +971 4 515 7200. One of our programme experts will be glad to assist you.