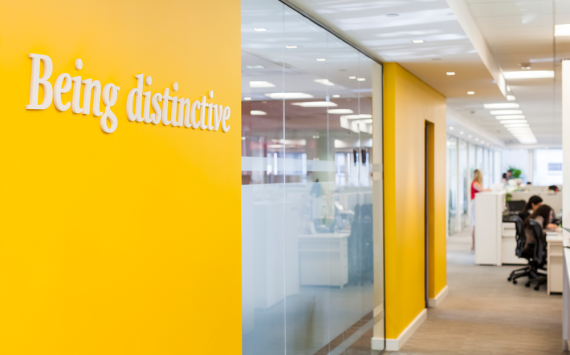 What we do
PwC's Academy is the learning and education business of PwC. We are committed to supporting the sustainable growth of talent across the region. We operate across the Middle East and are part of a growing network of PwC Academies present in over 40 countries worldwide.
At PwC, we have been developing our own people for over 100 years and our ability to recruit, retain and grow talent has made us one of the largest and most successful professional services firms in the world. It is this deep experience of developing young professionals right through to successful business leaders that is built into all PwC's Academy programmes.
We offer a variety of training courses, based on the best practices of PwC's global network of firms and the individual experiences of our experts.
Why we do it
We constantly adapt our courses to meet the needs of modern business, customising them to our clients requirements and helping both our clients and individuals to win in the market.
Investing in building capabilities both at an organisational and individual level results in better financial performance. Building capabilities today leads to better performance tomorrow.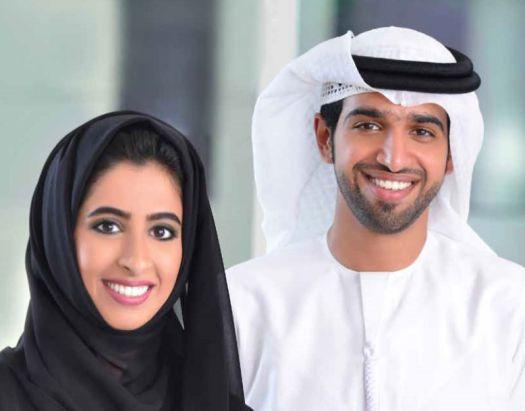 PwC's Academy Middle East in 2016
547
organisations trained
43,764
participant training days delivered
7,245
working professionals and students trained
75%
CEOs say that a skilled, educated and adaptable workforce is a priority for business.
70%
CHROs believe retaining talent is the key challenge faced by organisations.
49%
Organisations invest in training & development as a method of attracting and retaining millennials.
How we do it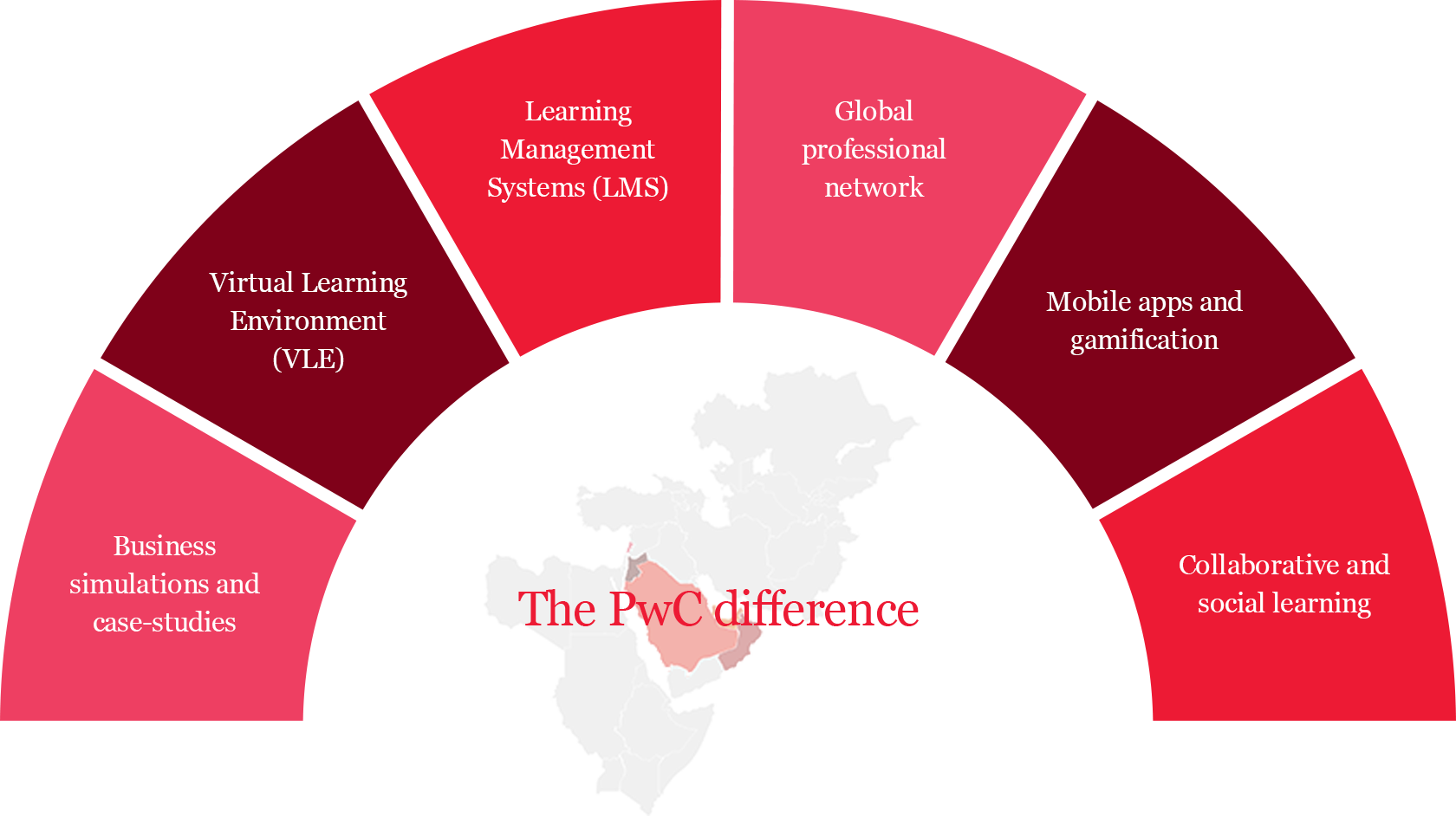 We take the time to listen, understand and question how our clients want to grow and develop their talent. We leverage the deep industry expertise, strong judgment and rich experience of our global network of professionals to create programmes to fit our clients training needs.
We place great emphasis on the use of collaborative learning. We use business simulations, case studies and scenarios, group activities and discussion to deliver learning within all our programmes.
We achieve high engagement levels through the use of a variety of educational technologies including virtual learning enviroments, social learning, mobile apps and gamification.
Our specially designed Learning Management System provides a digital platform for participant interaction and access to supplemental course materials, knowledge libraries, self assessments, learning tracks and even personalised learning choices.
Business focus
Understand your organisational goals and objectives
Meet with you to understand in detail your needs, aspirations and challenges.
Understand how building capability will produce a positive return on your investment.
Capability building
Design and develop your capability programme
 Assess current competencies, identify knowledge and skills gaps to be addressed. 
Link learning objectives to content and select appropriate platforms to deliver learning. 
Develop customised and contextualised learning materials tailored to your business. 
Produce the roadmap and schedule for your learning journey.
Delivering learning
Deliver your solution using the best facilitators and resources
Roll-out the capability building solution, manage training delivery, administration and logistics. 
Monitor and control the effectiveness of the training, test learning and understanding throughout the programme.
Mindset change
Evaluate outcome and effectiveness to your organisation and the individual
Carry out programme evaluation. 
Review business feedback and individual assessments. 
Update and adapt the programme to maximise the outcome of capability building.